Mary Elizabeth Campbell

(1849 – 6 Apr 1884)
The narrative that follows is transcribed from Alexander (Sandy) Waddell's invaluable summary in his biographical documentation of the Little and Martin families.
Summary transcript
Born ca 1849. Married 1871 as second wife of Dr Robert Little. There were eight children of the marriage: Mary (May) Campbell Little (b 1872), twins William Campbell Little and Matthew Little (b 1875), John Wishart Little (b 1877), Maud Wishart Little (b 1878), Harriet (Hetty) Lawrence Little (b 1881), Alexa Campbell Little (b 1882), and Louise Campbell Little (1883). All were born in Singapore.
She died suddenly 6 Apr 1884, resulting from a dose of ipecacuanha in an attempt to counteract the pain of acute migraine. It caused such extreme retching that she suffered a cerebral haemorrhage. She was buried in Bukit Timah Road cemetery.
Footnotes added by Sandy
Her mother Margaret Matilda Campbell stemmed from the Wishart dynasty, traced back to John Wishart (fl 1214). Her forebears included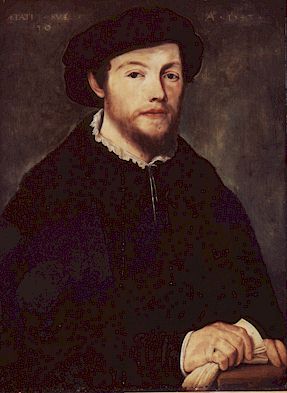 George Wishart (ca 1513 – 1 March 1546)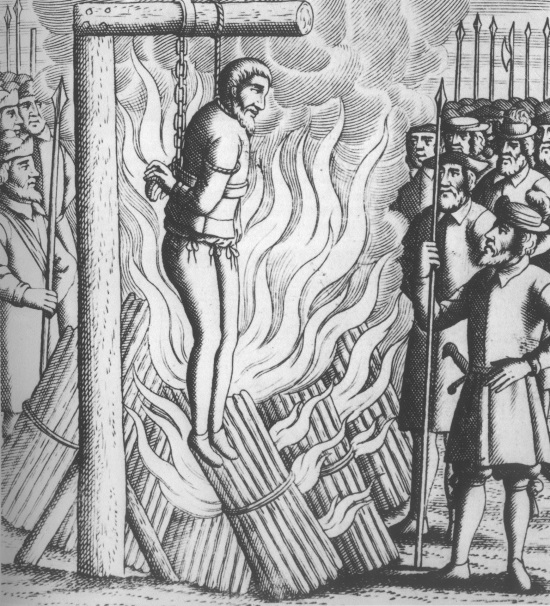 George Wishart on the day of 1 March 1546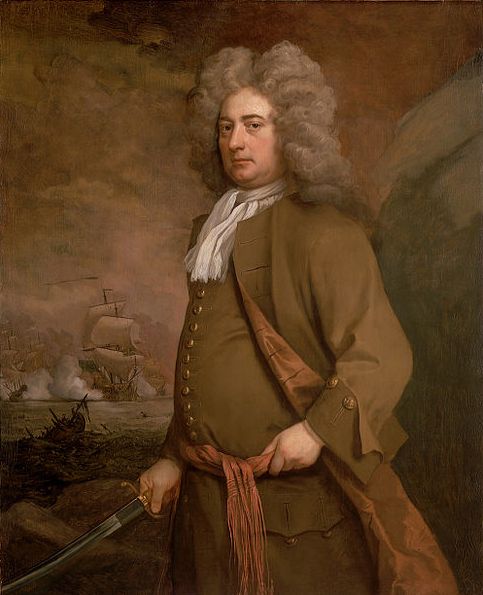 Admiral Sir James Wishart (1659 – 30th May 1723)
The letter that follows was written by Mary Elizabeth Little (née Campbell), second wife of Dr. Robert Little, from Singapore to her step-daughter Jessie at school in England.
Bonnygrass
6th February 1874
My dearest Jessie,
We were very glad indeed to receive your letter by the French Mail the day before yesterday, and learn that you were well and enjoying your rides etc. Have you had any more headaches since you went and are you troubled in other departments now you are in a cold climate? I have no idea what to write about for everything that I ask your Papa if he has told you he says he doesn't remember.
This has been a very gay week, what with private parties and public ones. The MacNairns had a big dinner to the Sedgreaves one night. There was a ball at Govt. House on Wednesday night to the naval officers. We had no less than 2 admirals here at the time, the rising sun and the setting sun.
Admiral Shadwell is on his way home. Yr Papa went to call upon him as he had called on us. He got the Mata mata as being a Mr S.C. Tom Scott went with him but the old fellow had gone to see the other admiral. The two doctors of the ships called on your Papa, We asked one of them to dinner and to stay all night but they were entertaining the officers of the Audacious. There were very few ladies at the Govt. House ball but I have not seen anyone who was there to give me the gossip. Your Papa went for an hour "to pay his respects".
There was a croquet party a day or two before on a very large scale. I was told 170 were present, there were tents and all sorts of grand arrangements. Mrs Boyd and Cowan were invited, when Miss Oseley heard it she said "impossible". The two Rajahs who have given so such trouble were there. Last night was the German Club ball. I don't envy people who had restive horses. It was the Chinese New Years Eve so you know what a noise there would be. Farleigh Armstrong would not let his horses go out so Miss A was going with the Woods, The noise began about 2 am again and though it was loud enough to seem as if the house was being besieged that angelic child May slept through it and gave no trouble whereas poor Mary Dell I believe did not sleep all night.
I made my first appearance in a police court a week ago. I had to go and swear that I had heard the boy call out "tuan" when he was apprehended. Of course it was not very pleasant but everybody was very kind to me and I was honoured with a chair while I gave my evidence. I am summoned to appear towards the end of the month before Justice Woods. I hope I may be able to get off that.
Your Papa is driving "Orion" this corning in spite of the crackers. He says he is a delightful horse to drive, much better than Harry.
I enclose Sophie's letter and the bill which came a few days ago. It is a good thing I did not thank her for the ball dress. I am terribly afraid that the wonderful chine silk is to be trimmed with rose colour in which case it will be no use for church and visiting which is what I wanted it for. I think most of your things are very moderate.
The most of Dr Robertson's handsome furniture did not sell for the price he wished so he bought it inc. sideboard dining-table etc. People are all talking about the Glenlyon being so heavily laden. I hope Dr R won't hear of it.
Mrs Dale is wonderfully well again. I was seeing her yesterday. I go to her feeling very amiable and return in the reverse, however long I stay with her she is not content and when she is able to go about she is independent of company.
I consider I have been very little in the garden the last fortnight for I have had such bad rheumatism in my legs that I have not been able to do more than hobble about the house. A great many people have had it. Mr McKerrow has it in the small of his back and can't get out of bed. Mrs Neave has had it in her feet.
Mr Young's daughter came to lunch the other day, he thought it would be very good exercise for her to read to Grannie. Of course she was very impatient for her though I guessed the result. Grannie could not make out what she said and seemed to think that words of four syllables had not been included in her education. I dare say the girl was a little nervous.
The kittens are all nice little things. The other day May saw the big cat lift one of them. She began to cry out "Oh come come".
9th February
The mail has been a day later of coming in than was expected but I see it signalled now. Last night yr. Papa dined at Govt. House to meet Admiral Ryder. There was a large party of 36 or so. Sir Andrew is going to Siam on Saturday to try and adjust the differences.
Mr Atenison died of apoplexy in some form or other brought on by exposure to the sun. His poor boys will be badly left. Two of the officers of the Audacious popped in upon us on Saturday at about 4 o'clock. Luckily I saw them coming and had time to get off as I was still in my dressing jacket. Mrs. Dale sends you her love and may perhaps write but her health is so uncertain that she may not feel able. Mrs. D'Almeida was calling on her a few days ago. The first thing she said was "What a wonderful woman you are and how bonny you look".
May still calls out for you when anything occurs to bring you to mind. Yesterday she was hiding below the table and all of a sudden went to the bars of the verandah to call for you. I don't think I have written since I heard that Lexie was going to Brighton to visit Mrs. Reid. It will be a nice change for her. Matthew says Robin is very shy and needs bringing out but Max does not. His eyes are very bad and he stoops very much. He was going to be taken to a London oculist. We had no letter from Rita. I have been reading The Coming Race. It is very curious. I am working away at petticoats for May. I can do them so much quicker on the machine that I must work while I can.
12 pm
We have got our letters nice and soon this time so I am able to enclose the boys' [letter]. We have not yet got James' letter. I expect we will before this is posted. What a lucky mail this has been for you. I have written out some recipes for you. If there is room I will send them if not they can 'wait a week'. Short letter from John and Matthew with no news that the children don't give. Mrs Martin was here last night. She is getting used to Johnnie's absence. If I get any more letters I will add a postscript.
Much love to all the Dalgliesh faction and yourself.
Ever your loving
Mary E. Little
James says "I have great pleasure in telling you that Sophie presented me with a little daughter on Tuesday morning (5th). I am glad to say that both are getting on favourably as I could wish. I suppose I had better describe the little one to the best of my abilities. She has dark hair & eyes and as far as we can judge at present has a very elegant nose. I suppose you know that it is to be christened "Sophie"".
The list of things makes the letter over-weight so I will send it next week.
Footnotes added by Sandy
Dr Robertson was in partnership with Dr Robert Little from 1858 – 1879. This reference however implies he might have been minded to wind up his interests as early as 1874.

Mrs D'Almeida was the wife of Mr José D'Almeida, son of Dr José D'Almeida who came to Singapore in 1825 from Macao. He had one time been a surgeon on board a Portuguese man-of-war and had already bought land in 1824. He was consulted by the masters of two ships, one Portuguese, the other Spanish, delayed by the monsoon from their eastward voyage, to sell their cargo. This he did by auction with such profit that he set up in business, becoming a pioneer in many enterprises and a most notable member of the community. He died in 1850.

Mrs José was a daughter of the Rev J C Grylls the minister of Trinity Church, Sydney, Australia, where they were married in 1845. He continued the business but was later involved in broking. Mrs D'Almeida died aged 70 on 7 Jan 1894 and her husband one week later.

Grannie was possibly Mrs Sophia Emma Whittle (née Martin), mother of Dr Robert's first wife.

'the boys letters' must refer to those of Jessie's brothers William Maxwell Little 17 and Robert McEwen Little 14.

John Martin Little and Matthew Little, partners in John Little Co, and the boys' uncles. John had lived in Blackheath since 1862 and must have had oversight of their education nearby. Matthew was on leave in Blackheath at the time Mary was writing, having married his second wife Harriet Agnes Lawrence.

Rita (Margaret) Little was Mary's Little's step-daughter, the compiler's grandmother, who married James Waddell, presumably also being educated in England though where at the time unknown.

Jessie Little must have been in Scotland. Dr Robert Little's sister Anne Little had married his friend Robert McEwen in Singapore. They had returned to Glasgow where their daughter Mary McEwen had married William Henry Dalgliesh in 1871. His sister Mary had married John Martin Little in 1855.

James, of the postscript, was James Brennand who had married Mary's eldest step-daughter Sophie in 1871.
The reference to 'rising sun' and 'setting sun' must have been Mary Little's own picturesque turn of phrase as there's no evidence of it being general usage for the arrival of a new Commander-in-Chief of the China Station and the departure of his predecessor

Admiral Sir Charles Frederick Alexander Shadwell

1, 2 KCB,FRS (31 Jan 1814 – 1 Mar 1886) became C-in-C of the China Station in 1871. As was the custom in those days, he had joined the Royal Navy at the age of 13, but had gained a reputation as an authority on astronavigation rather than as warrior, although undeniably battle-hardened in numerous conflicts.


(no portrait currently available)

Admiral Sir Alfred Phillips Ryder

1, 2 KCB became C-in-C of the China Station in 1874, and was therefore the 'rising sun'. An extremely devout Anglican (and active member of the Church of England Purity Society), he nevertheless suffered an almost comical death after falling into the River Thames at the Vauxhall steamboat pier. Nothing could have exceeded the impurity of the River Thames in those days.


(27 Jun 1820 – 30 Apr 1888)
Dr José d'Almeida (17 Nov 1784 – 17 Oct 1850) was a most successful and highly respected member of the Singapore community.
He was married several times, and had many children. His eldest son Joaquim d'Almeida (d 1870) married Rose Maria Barrington in Calcutta on 5 Feb 1838. His next eldest son José d'Almeida (19 Jul 1812 – 14 Jan 1894) married Augusta Grylls (1824 – 7 Jan 1894), second daughter of Rev J C Grylls, in Sydney on 28 Jul 1846.
It is Augusta d'Almeida who is mentioned in the letter, but it seems that it was Joaquim d'Almeida (rather than José junior) who continued the business after the death of their father in 1850.
Mary says that she had been reading The Coming Race (by Edward Bulwer-Lytton, published in 1871), and remarks that "It is very curious". There's an understatement!
The plot, such as it is, may be summarised as follows:
The novel, told in the first person, centres on a young, independently wealthy traveller who accidentally finds his way into a subterranean world occupied by beings who seem to resemble angels and call themselves Vril-ya. The hero soon discovers that the Vril-ya are descendants of an antediluvian civilisation who live in networks of subterranean caverns linked by tunnels. It is a technologically supported Utopia, chief among their tools being the "all-permeating fluid" called "Vril", a latent source of energy which its spiritually elevated hosts are able to master through training of their will, to a degree which depends upon their hereditary constitution, giving them access to an extraordinary force that can be controlled at will. The powers of the will include the ability to heal, change, and destroy beings and things; the destructive powers in particular are awesomely powerful, allowing a few young Vril-ya children to wipe out entire cities if necessary. It is also suggested that the Vril-ya are fully telepathic.
The narrator states that in time, the Vril-ya will run out of habitable spaces underground and start claiming the surface of the Earth, destroying mankind in the process if necessary.
It created quite a sensation in its time, but its only lasting legacy is the beef-extract Bovril, the name being compounded from Latin "bos" (= bull or ox) and of course "Vril", as above, though there's also a subliminal allusion to "virile".
The letter that follows was written by Mary Elizabeth Little (née Campbell) to her twin sons William Campbell Little and Matthew Little. They had come to England during 1883 with their younger brother John Wishart Little to commence their formal education in Edinburgh and were in the care of Mrs Mackay.
Singapore
21st January 1884
My dearest Willie and Matt,
Very many happy returns of your birthday to you. If you try to be good true boys and men you will be sure to be happy even though you have not much money or many fine things about you. I am writing you a joint letter as you have just one birthday between you. I hope you will be very kind to each other all your lives. I would like my three boys to be just like Father, Uncle John and Uncle Matt in that respect who still love each other very such though they are grey headed men, and I think it can only be by bearing with one another and not being offended by little things.
Last year you got your knives. I wonder what you would like this time, as I can't guess. I am going to ask Mrs Mackay to give you each 5/- with much love from Father and Mother and you can buy something to give you pleasure and occupation in your spare time.
You know that I like you always to be busy about something and not to loll about doing nothing. Have you lost your knives yet? Which boy has still got his purse? It will soon be time to get the gardening tools. I owe them to you Matt - you did not get them because it would only have been tantalizing to have them and you Billy did not know what you wanted for your parting present. Does May's watch go pretty well? I hope to get letters this forenoon but I am afraid it will be after these are posted.
The little ones are out for their morning walk. Hetty only knows a few words of Malay so the ayah is no companion to her. Yesterday I popped her into bed before I went to church and thought she would be alright while we were away, but no, the little puss heard the carriage drive off, did not sleep and made herself miserable all the time in case I should not come back. I had told her I was going.
She is such a little rogue. A few days ago she wished to put water in her teapot and I would not give it. Sitting in the next room I heard her making a great many excursions to the Ayah asking for a "drink of water" so I thought I had better see what she was about, so I watched her. She ran to the ayah, filled her mouth with water, back to my room, spurted it out into her teapot then ran away for another "drink" and so on till she had enough.
Father is nearly well, better I think than when we were at Kincraig but not so strong as when we left Edinburgh. I don't think I have anything more to tell you, for I have written Johnnie this time too. Goodbye my dear boys, I will often think of you the day you get this.
Ever your loving Mother
Mary E. Little
Original in possession of Matthew's daughter, Mrs Mollie Wilson of Ottawa. Ref. LITTLE-MARYCMBL.000
Footnotes added by Sandy
Mary Elizabeth Little was to die suddenly of a cerebral haemorrhage 6 Apr 1884. Matthew carried this letter throughout his career.

Mary Elizabeth also asked "Does May's watch go pretty well?" This implies that their elder sister Mary (12:00) was also in Edinburgh. It is probable that she had come home to start her formal education up to 3 years earlier.