Marion (Merren) Lawrence Little

(b 7 Oct 1915)
The narrative that follows is transcribed from Alexander (Sandy) Waddell's invaluable summary in his biographical documentation of the Little and Martin families.
Summary transcript
Born 7 Oct 1915 in Shanghai. Second child of Harry Martin Little and Jean Somers Gordon (née Ballingall). Educated at Ancaster House School, Bexhill-on-Sea.
Rejoined parents in Shanghai 1933. Married Nigel Harris of the Shanghai Waterworks Co Ltd on 29 Mar 1939. Their honeymoon trip to England was via Siberia, arriving May 1939. Spent the war years following her husband, then serving in the RAF, to his various postings around England. Their children were Alan John Fraser Harris (b 7 Jan 1942), Patricia Jean Fraser (Tessa) Harris (b 1 Jan 1944), Susan Marion Fraser Harris (b 25 Aug 1946), and David Nigel Fraser Harris (b 24 Nov 1949 in Hong Kong).
On relinquishing his service with the RAF, her husband managed a trading company based in Khartoum, where they lived between 1952-64. Their first home was Little Orchard, Bexhill-on-Sea, from 1956-66, Nigel's next appointment led them to live at Duntisbourne Leer, Cirencester, which was their home from 1966-1990, when they moved to Coates, Cirencester.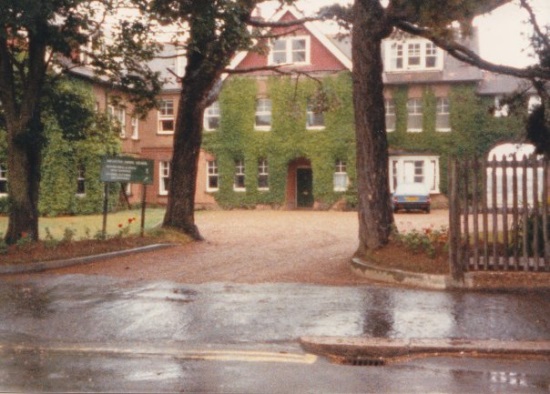 Ancaster House School – front


Ancaster House School – rear