Jean Heather Little
(b 3 May 1921)
The narrative that follows is transcribed from Alexander (Sandy) Waddell's invaluable summary in his biographical documentation of the Little and Martin families.
Summary transcript
Born 12 May 1921 in Hampstead. Fourth child of Harry Martin Little and Jean Somers Gordon (née Ballingall). Early childhood spent in Shanghai with parents. Returned to England for schooling and educated at Ancaster House School, Bexhill-on-Sea.
At outbreak of Second World War left for Shanghai to rejoin parents and sister Helen. Interned as a civilian internee under Japanese 1943-45.
She married Francis Richard Burch on 12 Oct 1945 in Shanghai, and came to England on long leave. Her elder daughter Elizabeth Jean was born in Hampstead 20 Jan 1947.
Went to rejoin Francis in Bangkok in April 1947, where Erica Frances was born 12 Aug 1948. After home leave in 1949 went out to Shanghai 1950-1954 under Communists. Again after leave, went to Colombo and Bombay.
When Francis retired in May 1960 they lived in Bexhill-on-Sea, moving to Hassocks in Sussex in 1984.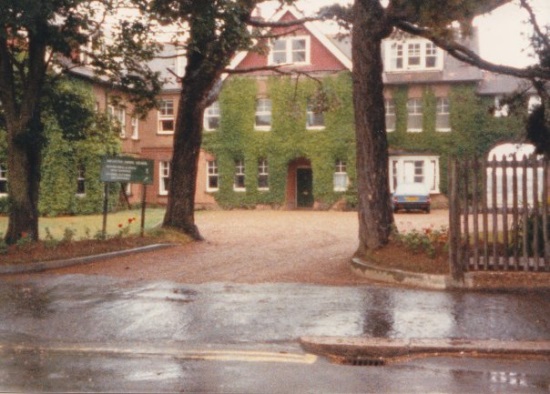 Ancaster House School – front


Ancaster House School – rear