Helen Gordon Little
(19 Jan 1914 - 21 Oct 1967)
The narrative that follows is transcribed from Alexander (Sandy) Waddell's invaluable summary in his biographical documentation of the Little and Martin families.
Summary transcript
Born 19 Jun 1914 in Shanghai. Eldest child of Harry Martin Little and Jean Somers Gordon (née Ballingall). Educated at Ancaster House School, Bexhill-on-Sea.
Went back to Shanghai in 1932 to live with parents. When aged 18 years, Friedrich's Ataxia, a rare and incurable disease of the nervous system affecting the motor nerves, was diagnosed.
Interned with her parents and sister Heather by the Japanese in Shanghai between 1943-46. She was repatriated to England with her parents in Oct 1945.
Lived in Bexhill-on-Sea with her mother near to the Streatham Home and Hospital for Incurables in 1962. She died 21 Oct 1967.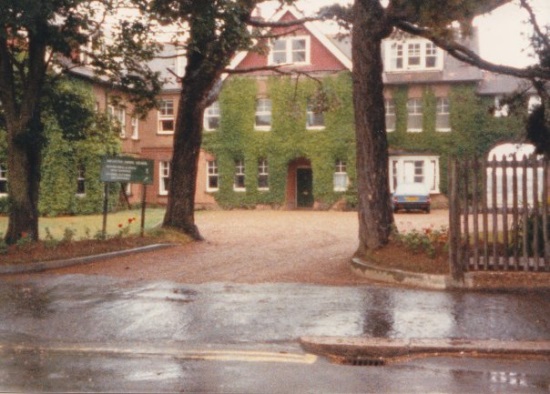 Ancaster House School – front


Ancaster House School – rear