The Stewart Connection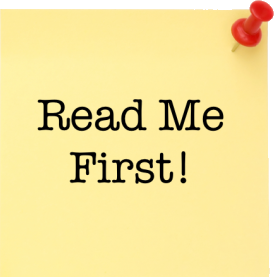 Please note that links from
OrnaVerum
to pages within the
ancestry.co.uk
website require you to have logged-on to that website in advance of clicking the links in question. Click
here
for advice about membership.
See here for the origins of the names Stewart (good) and Stuart (by far the worst monarchs in English history, pace M E M Donaldson!)
And here below for useful background about the Atkinson and Glubb families.
Richard Atkinson
(ca 1831, Casterton – 25 Apr 1916, Pentrich)
ancestry.co.uk/family-tree/person/tree/1339462/person/-1951684689/facts
Lt Gen Sir John Bagot Glubb OBE
(16 Apr 1897, Preston – 17 Mar 1986, Mayfield):
ancestry.co.uk/family-tree/person/tree/44952928/person/6283815998/facts
I've long wanted to draw together the threads of memory that enclose this almost sacred Connection over the last three generations, but it's been so delayed for one reason and another that much now escapes me. On the plus side however the advent of the internet, in particular email, Google, the Ancestry website, the emergence of professional genealogy researchers, and so on, have made possible so much more to be discovered than ever before.
Please click here regarding a very helpful professional research made on my behalf.
#
Individual
Spouse / Partner
Family
‑3
Richard Atkinson
(1831 –
25 Apr 1916)
Elizabeth Agnes Lund
(1845 –
2 May 1933, Chesterfield)
Richard Atkinson
(1868 –
Dec 1943)

Isabella Mary Atkinson
1871 –
Jun 1960)

Elizabeth Jane Atkinson
(b 1874)

Margaret Ann Atkinson
(30 Sep 1880 –
14 Oct 1966)

Edith Agnes L(und) Atkinson
(Jun 1883 –
27 Jan 1888)
‑2
John Thomas Goodwin
I Mech E
(3 May 1877 –
30 Jun 1961, Maidstone)

General Manager
Foundries & Engineering Works at the Sheepbridge Coal & Iron Co Ltd, Chesterfield

son of Thomas and Frances Mary Goodwin

Grave
Margaret Ann Atkinson
(30 Sep 1880, Mansergh –
14 Oct 1966)
(m 18 Dec 1907, Pentrich,
Belper 7b 1391)

Grave
Isabel Nancy Goodwin
(27 Mar 1918, Chesterfield –
24 Apr 2000, Worthing)
‑2
Maj Gen Sir Frederic Manley Glubb
(19 Aug 1857 –
31 Jul 1938)
Frances Letitia Bagot
(ca 1862 –
8 Apr 1959)
(m 31 Aug 1889, Dublin South, 2 534)
Gwenda Mary Hawkes (née Glubb)
(1 Jun 1894 –
27 May 1990)

John Bagot Glubb
(16 Apr 1897 –
17 Mar 1986)
‑1
Lt Gen Sir John Bagot Glubb 1, 2
(16 Apr 1897 –
17 Mar 1986)
Muriel Rosemary Forbes
(22 Dec 1912 –
15 Sep 2005)
(m Jul 1938, Tonbridge)
né Godfrey Peter Manley Glubb,
devenu Faris Glubb
(19 Oct 1939, Jerusalem –
3 Apr 2004, Kuwait)

Naomi F L Artani, devenue Glubb
(1944 –
2010)
= Albert Lodge

John Glubb
(ca 1948)

Mary Veronica Muriel Glubb
(ca 1948)
Shared Portraits
‑1
William Todd (Cameron) Stewart
(16 Sep 1900 –
21 Sep 1982)

initially a farm inspector in Carlisle

latterly PRO for a shipping company in London

Grave
Isabel Nancy Goodwin
(27 Mar 1918, Chesterfield –
24 Apr 2000, Worthing)
(m 21 Jul 1939, Whittington/Chesterfield)

erstwhile matron at Eylesden Court Prep School in Bearsted House, Bearsted (closed 31 Jul 1997)

subsequently a catering manager

Grave
Jonathan Lyall Stewart
(b 13 Jun 1942, Carlisle)

Peter Goodwin Stewart
(28 May 1944, Carlisle –
3 Sep 2019, Worthing)

Jane Alison Stewart
(23 May 1945, Carlisle –
18 Jul 1959, Maidstone)
0
Jonathan Lyall Stewart
(b 13 Jun 1942, Carlisle)

Portrait

thrice captain of the first MV

Logos

1, 2
not known for sure
0
Peter Goodwin Stewart
(28 May 1944, Carlisle –
3 Sep 2019, Worthing)

former head teacher of St Andrews High School, Worthing

Obituary
Mary Veronica Muriel Glubb
(b ca 1948)
(m 2 Aug 1969, Uckfield)
Joanna Stewart

Kay Stewart
0
Jane Alison Stewart
(23 May 1945, Carlisle –
18 Jul 1959, Maidstone)

Portrait

Grave
When I was about twelve, probably in the summer holiday of 1957, just before my parental shenanigans took centre stage, I was taken down to Bearsted, a lovely little village in Kent, to be dropped-off for ten days or so with a family I'd never heard of, and needless to say wasn't briefed about. All I knew was that the mother was to be addressed as Auntie Nancy and the father as Uncle Cameron.
I now realise that Nancy's parents, the Goodwins, had been close neighbours, and great friends, with my father's parents in Sheffield back in the 1920's. I now realise also Nancy was Matron at the prep-school that was based in Bearsted House, a large white 19th century mansion facing the green, whilst Cameron (not in fact his birth-name) pursued a career up in London.
None of that really mattered. All I knew was that for an all-too-brief period of time I was in Heaven on Earth.
There was a very large reception room, presumably where school assemblies were held during term-time, and where the family liked to roller-skate during the holidays - I was pleasantly surprised to find I could navigate my way round fairly confidently, to a repetitive strain of Ten Thousand Miles Away on the record player. At the age of just fifteen, Jonathan was already dreaming of getting his captain's ticket and taking command of transoceanic vessels to faraway places.
There are dozens of different texts and tunes to be heard on Youtube. These words sound the most familiar.
Ten Thousand Miles Away
Blow ye winds, hi ho!
A-roving I will go!!
I'll stay no more 'round England's shore
So let the music pla - a – ay
I'll be off on the morning train
To cross the stormy main
I'll be on the move to my own true love
Ten thousand miles away
I also won my spurs by being able to bicycle hands-off and to steer confidently through a narrow gate with just an inch or two's clearance on either side. And although he was a year older, I was able to emerge with credit from friendly wrestling matches with Peter. One thing I wasn't comfortable with, though, was to wriggle down into a quite substantial underground cavern that the Stewart boys had excavated, with sufficient room for three or four youthful troglodytes. In fact, I still, over 60 years later, get spooky dreams about that.
Another episode during that never-to-be forgotten ten days or so, was a skinny-dipping session in the school's pool – Alison took a moment or two to decide and then cast off everything as merrily as the rest of us. At that moment I felt that I had, at least temporarily, joined the family. There was nothing remotely unseemly, just a lot of splashing and general hilarity.
As I also realised only recently, Alison's godmother had been my Aunt Jane, and that Alison's first name was actually Jane. At that time too, Nancy sometimes addressed Alison as Wiz, as she had been such a tiny creature at birth. But by that time she seemed as robust as any of us … and I had become utterly devoted to her.
All too soon I was collected by one parent or another, and driven back to London. I did write, rather adolescently, to Alison but the grisly reality of life in a disintegrating parental household then tightened its grip, and the happy memories of Bearsted in general, and Alison in particular, started to recede. It was not until some 18 months later, probably in the Easter holiday of 1959, that my father suddenly announced that Nancy Stewart had asked if I could again go down to stay for a while.
Nothing loth, I duly turned up at Victoria Station, purchased my ticket, and made rendezvous with Cameron, who was a regular commuter to London. As we walked to the train, he remarked very casually, "Alison will be glad to see you, she's not very well at the moment". Whilst digesting this, I realised we were climbing into a first-class carriage, and I had only bought a second-class ticket! I spent the rest of the hour or so in a misery of apprehension that I would be unmasked by the ticket-inspector, but somehow remained unnoticed.
As we were walking from the station to Bearsted House, or to 39 Cosine, Roseacre Lane, whichever they were living in at the time, he elaborated. "She's suffering from a condition called leukaemia, have you heard of that?". With rising dismay I said that yes I had. And from that moment it was tacitly understood that she wasn't expected to get better.
Alison spent much of her time in bed, but in the afternoons she was allowed to get up and dressed for gentle walks outside, accompanied by Nancy and myself, all of us clad in beige-coloured hooded duffle coats which were de rigueur for the bohemian set at that time. Returning indoors, the Tonight programme, presented by the ever-genial Cliff Michelmore, with regular reporting by Fyffe Robertson and Alan Whicker, was a must-see. During the mornings and early afternoons, I would read The Fellowship of the Ring (the first of the Tolkien trilogy) to her and she would listen patiently and attentively until slipping off to sleep now and again. And so the days sped by.
I'm not sure whether there was time for further weekend visits (as I was also working very hard for my GCE's), but there may well have been. And the obligatory summer holiday with Cousin Helen and Ryland Lamberty loomed. Following my return a fortnight later, I was stunned to receive a letter from Nancy Stewart, thanking me for the flowers that my father had evidently sent in my name for Alison's funeral – I hadn't even been told that she'd died, but that was of course the 1950s.
I remember one or two further visits to Bearsted, definitely at the Roseacre Lane house, and then, apart from a brief visit by Peter to London the following year, further contact on my part with the Stewarts lapsed, though Grannie Waddell would of course been in regular correspondence with Nancy and Cameron, until Sonia and I visited them from Norwich in the early 1970's – they took us to see Leeds Castle.
As we circumnavigated the massive moat, Cameron recounted the mildest of shaggy-dog golfing stories, about the Scotsman shipwrecked on a desert island inhabited only by a beautiful and seductive young woman. You've probably heard it already, but Nancy was furious, exclaiming "Please remember we've got Sonia with us!".
And then he too died, in 1982, by which time Sonia and I were living in Reading, with a family of two young children, so just I travelled down to attend his funeral.
This involved a change of train in London, and for some reason I spent the intervening hour in the National Gallery, gazing raptly at the celebrated 'Burlington House Cartoon' (or was it the Virgin of the Rocks, with that mesmeric angel?) of the Virgin and St Anne, with the infant Christ blessing the almost equally infant St John the Baptist. One thing I can be sure about was that the most evil migraine descended upon me for the rest of the day, and I can remember almost nothing about the funeral except for Nancy holding my hand as we walked back from the grave after the interment.
At some point thereafter, she moved down to Worthing, probably to be much closer to Peter, who was a headmaster there, but for us also much more accessible from Reading, and together with our two young boys we used to visit her on a regular basis, especially for picnics in the summer. She tended not to revisit long-gone days conversationally, but engaged very much with the boys, with whom she had a natural affinity. She always retained her look of amused detachment about everything and everyone.
But in the spring of 1990 we were contacted by Uncle Sandy to say that Nancy had died, and so Sonia and I joined up with him at the funeral. I can remember nothing about it, except of course for Sandy's reassuring presence that all manner of things would be well.
I do hope that they will be.
Postscript
It's rather ironic that from the mid 1960s through to the early/mid 1990's, my wife Sonia and I regularly stayed with Mrs Eric (Elsa) Douglas-Dufresne just a stone's throw from Mayfield, a hundred yards down a winding lane from the Copes (whose daughter Brenda was an Army officer), and there was a similar family connection in Uckfield during that time! Somehow it never emerged that somewhere rather close by was Glubb Pasha, a name to conjure with in those days and an extremely close connection with the Stewarts. So much could have been resolved, but wasn't.
Arthur Koestler would have smiled rather sadly and sardonically.