Bearsted House
For such a handsome mansion, overlooking one of the finest village greens imaginable, there is a mystifying dearth of decent photographs of Bearsted House. But this is half-decent, at least, and will have to do.
After the Eylesden Court prep-school closed in 1997, there was an obvious effort to sell the house and grounds as a suitable prestige residence for the discerning multimillionaire with an interest in village cricket. I can't find any indisputable evidence as to whether the house itself even still exists, though the grounds themselves have been redeveloped, under the brand-name Eylesden Court, as an executive-style residential estate.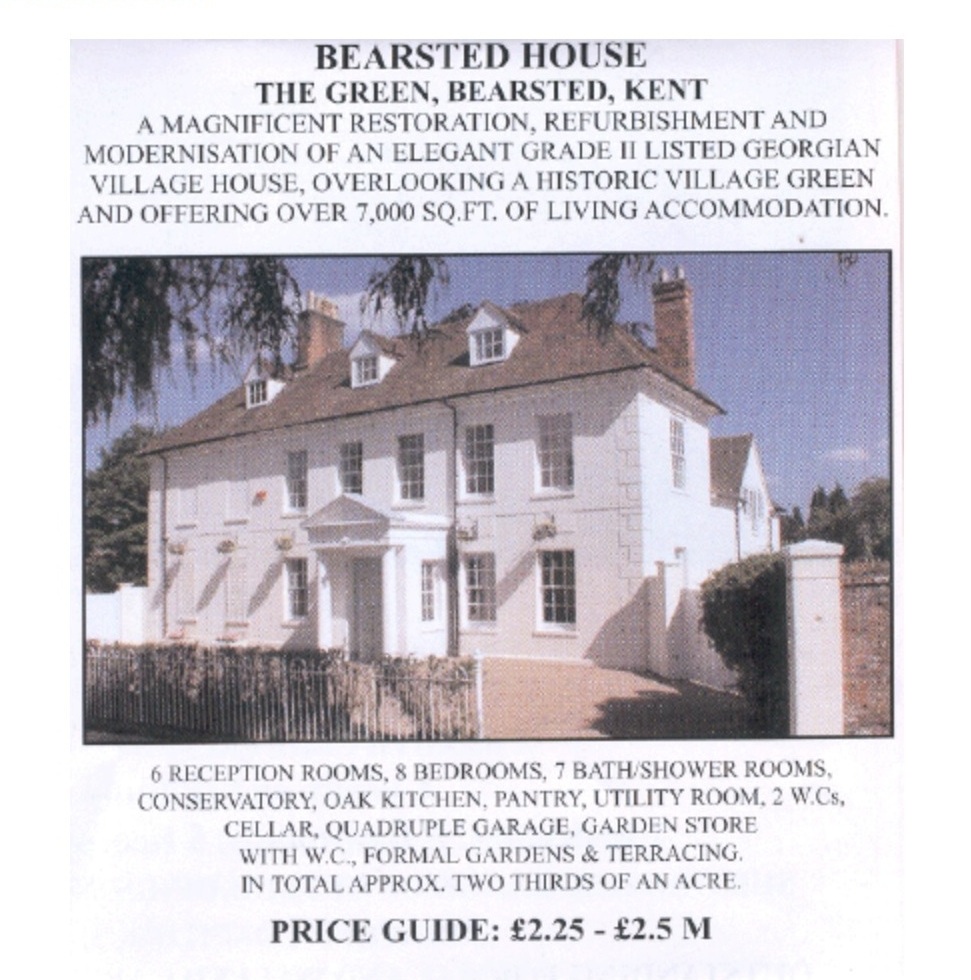 The school itself had been very successful as a minor-league player in the private educational sector. Most recently (1967-1996), it had been headed by one Richard Geraint (d 1 May 2008, aetat 72), evidently very well-respected, but possibly out-of-touch with economic market realities. Birds and bushes come to mind.