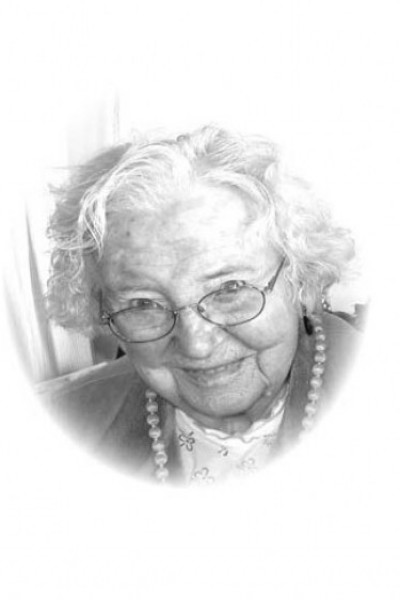 Margaret Elliot Stirling (nee Little)
(7 Oct 1912 - 4 Feb 2018)
Margaret Stirling passed away quietly from old age and dementia in the early hours of Feb. 4, 2018, at the Braddan Private Hospital in Vancouver, B.C., at the age of 105.
She was born to Matthew and Florence Little in Haileybury, Ont. on Oct. 7, 1912, and grew up in Victoria. She graduated from the University of British Columbia with a BA in 1933 and an MA in history in 1934.
In 1936, she married Andrew Stirling, a mining engineer, whom she met in the Varsity Outdoor Club at UBC. They first lived at the Premier Mine in northern B.C. from 1936 to 1938 before moving to Kitwe, a mining town in the copper belt of Northern Rhodesia (now Zambia), from 1938 to 1946.
In 1946, she returned to Canada via New York from Cape Town with her family aboard the Marine Tiger, a U.S. Marine troopship assigned to repatriate Americans and Canadians back to North America after the war. For years afterwards, she reminisced about the beauty of the flying fish that frequented some of the tropical waters they sailed through.
Her family then settled in Kimberley, B.C., home of the famous Sullivan Mine, where she lived for 60 years. Early in their time in Kimberley, she and Andrew built a small seasonal cottage at nearby Windermere Lake, which became the base for family outdoor activities on weekends and during the summer for decades. Even many of those who knew her well might have been surprised to observe the intense focus that characterized her love of trout fishing in nearby mountain streams.
After her children entered school, she taught at McKim Junior-Senior High School for 25 fulfilling years before retiring. In winter, she was well-known for having her skis on the roof rack of her car so she could zip up to the ski hill for a couple of quick runs after school before dinner. As well, she was an enthusiastic wife, mother, grandmother traveller, gardener, reader, hiker, competitive bridge player and lover of the outdoors and shopping.
Margaret was predeceased by her beloved husband Andrew in 1991 and her daughter, Helen Stirling, in 2010. She will be much-missed by her son, Ian (Stella), son-in-law Jim McKenzie, her adored grandchildren Lea (Mark Lawall), Claire (Gavin Young) and Ross (Lisa Stirling), and six great-grandchilden: Sophie and Maggie Lawall, William and Hazel Young, and Samuel and Ana Stirling.