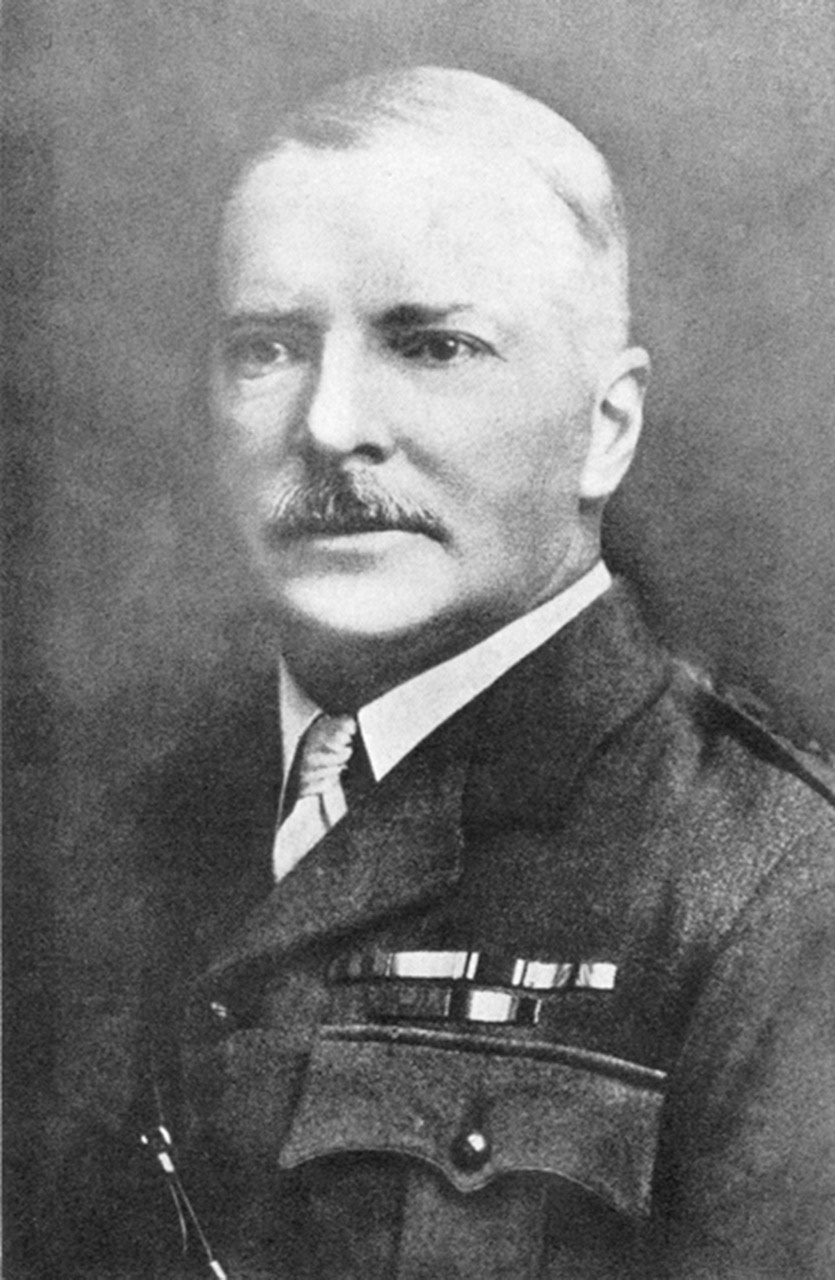 [I'm grateful to Lt Col Brian O'Bree for the following additional information regarding Col William Campbell Little.]
I am a retired Lieutenant Colonel of the 6th Gurkha Rifles and have been doing some research on William Campbell Little who commanded our 1st Battalion 1918-1922. We have discovered that his medals have recently been sold at auction in Canada which has raised our interest as it is always sad to see medals going outside the family.
From the information you include from Alexander Waddell's summary I note that WCL was initially commissioned into the Marines then transferred to the 3rd Gurkha Rifles before joining the 6th Gurkha Rifles in 1907. I am surprised that he transferred initially to the 3rd Gurkhas as the badge atop the ornate frame of his medals (of which I have a photo) was a 5th Gurkha one. The medals also include the Order of the Star of Nepal though I have no background as to why he was awarded this. Also, our 6th Gurkha Regimental History makes no mention of him being wounded while on the Suez. Instead it records that he was severely wounded during the battle for Gurkha Bluff on 13 May as a Major in command of D Company of the Battalion.
I attach a photograph of WCL taken I believe when in command of the 1/6th Gurkha Rifles [see above].
You may also be interested in these notes I have extracted have from our Regimental History:
He joined the 6th Gurkha Rifles in 1907 and left on 1/9/1922 on completion of command of our 1st Battalion.
On mobilization for war in 1914 he was both Officer Commanding Double Company IV and Second-in-Comand of the Battalion. He took part in the Battalion's action in defence of the Suez Canal. The 1st 6th were part of 29 Indian Infantry Brigade.
On 26 April 1915 the Battalion sailed for the Dardanelles. On 1st May they landed at V Beach on the Gallipoli peninsula.
On 12/13 May, during the Battalion's successful attack on a bluff (subsequently to be known as 'Gurkha Bluff'), WCL was commanding D Company responsible for the Battalion's right flank. This flank was exposed to the enemy and, during a move forward on 13 May to rejoin the remainder of the Battalion's line, D Company suffered heavy casualties, including WCL who was severely wounded.
Having recovered from his wounds he rejoined the Battalion back in India. In early 1917 he was posted to supervise a Nepalese contingent in Kakul.
On 11 June 1918 he rejoined 1/6th in Mesopotamia and assumed command of the Battalion.
Until their return to the Regimental Depot at Abbottabad in NW India in November 1919, under WCL's command, the 1/6th were involved in operations both in Mesopotamia and in Persia.