Where Smugglers Walked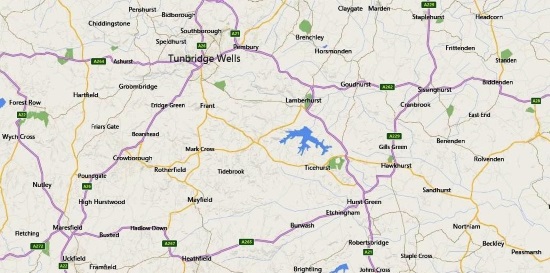 Cranbrook, once the 'capital' of the Weald of Kent, may be found just a few miles down the road from the rather more famous Sissinghurst. Both these villages gained notoriety in the 18th century, as indeed did the entire area, due to its infamous gangs of smugglers, the worst of whom was the Hawkhurst Gang.
Ian Davison's book Where Smugglers Walked, Herbert Jenkins Ltd, London 1935 (pp 195-199) gives a particularly vivid account of these brutal self-styled "free-traders", but it is hard to reconcile such nefarious activities with this dreamy, enchanted landscape – redolent of the Rupert Bear stories, where the village of Nutwood nestles forever in sunny sylvan tranquillity.
The internet is silent as to the background and career of Ian Davison, but he was evidently a reasonably successful actor, rather fey and, well, theatrical. And in the early 1930's he impulsively bought a rundown house called Branden just three miles from the village of Cranbrook, with a large and overgrown garden through which flowed the eponymous River Crane, and past which ran the so-called Smugglers' Walk (p 193).
It has been well said that prudent folks, for fear of hoax, put no belief in ghosts, but Davison (whose imagination, like his prose-style, was undeniably overheated) not only believed in them, but saw them and even conversed with them, both in his pied-á-terre apartment in London and also at his new house, Branden.
So irritating did these hauntings become that he consulted his friend Adrian Conan Doyle, youngest son of the recently-deceased Sir Arthur, the world-famous author and avid spiritualist. Adrian said that the man ideal for this particular task was Ronald Kaulback, shortly to depart for the South Seas as crew on a yacht, but meanwhile with time to spare ...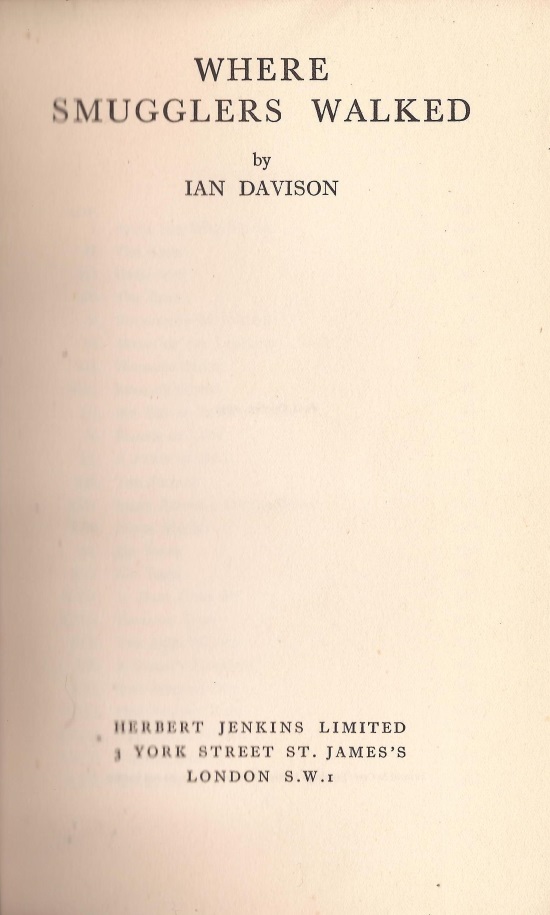 (Click
here
for pdf version of pp 158-165 (the Strangling Ghost)
or
here
for pp 195-199 (the Hawkhurst Gang))
It's essential to recognise that though Kaulback as a boy had wanted to be a bishop, he was not overly bothered with spiritual concerns, though according to his elder daughter (my wife Sonia) he had once remarked that if he were ever to go for anything in that line it would be Buddhism. So there's no question of his over-dramatising a temporary tickle in the throat, let alone playing to the audience and feigning an attack by the 'powers of darkness'.
And indeed, he had on another occasion recounted the entire episode to her, and corroborated the story as told by Davison. So we must each interpret it as best we can, but I don't for a moment believe that we can dismiss it out of hand.
The other person in the story, the mysterious and delightful Mrs C, was in fact Ron's mother, Alice Kaulback, who was deeply interested, and involved, in spiritualism and clairvoyance. She too must be regarded as transparently honest and sincere. And perhaps we should remember G K Chesterton's remark that he could more easily believe an account of something normally regarded as totally impossible than one of something that is merely deeply improbable.