Maps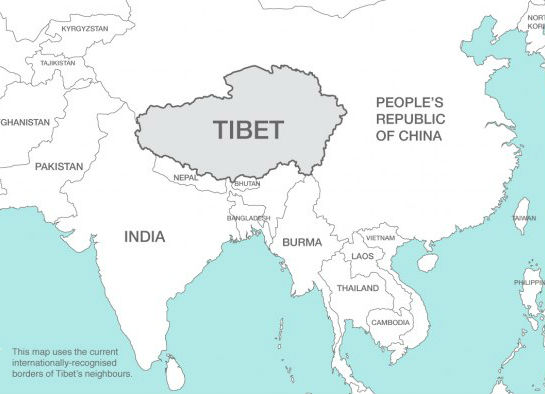 There are few, if any, maps these days that precisely convey the locations, or even names, of the countries that Kaulback pre WW2 would have recognised. Burma has of course become Myanmar, India has fissured into a smaller version of itself plus Pakistan, which then became West Pakistan and East Pakistan, the latter then rebranding itself as Bangladesh.
Burma's south-eastern neighbour Siam has likewise renamed itself as Thailand and its northerly neighbour Tibet has (through no wish of its own) been metamorphosed into China's Autonomous Region No 94.
Various other entities that Kaulback would have thought of as French Indochina have now become Laos, Vietnam and Cambodia, and the island named 'Iℓha Formosa', meaning 'Beautiful Isle', by passing Portuguese mariners in 1544, or just Formosa to the rest of the world, was more recently rebranded as Taiwan, a prosperous independent entity (and long may it remain so).
All that aside, it's difficult to find suitable maps on-line that don't come with some sort of baggage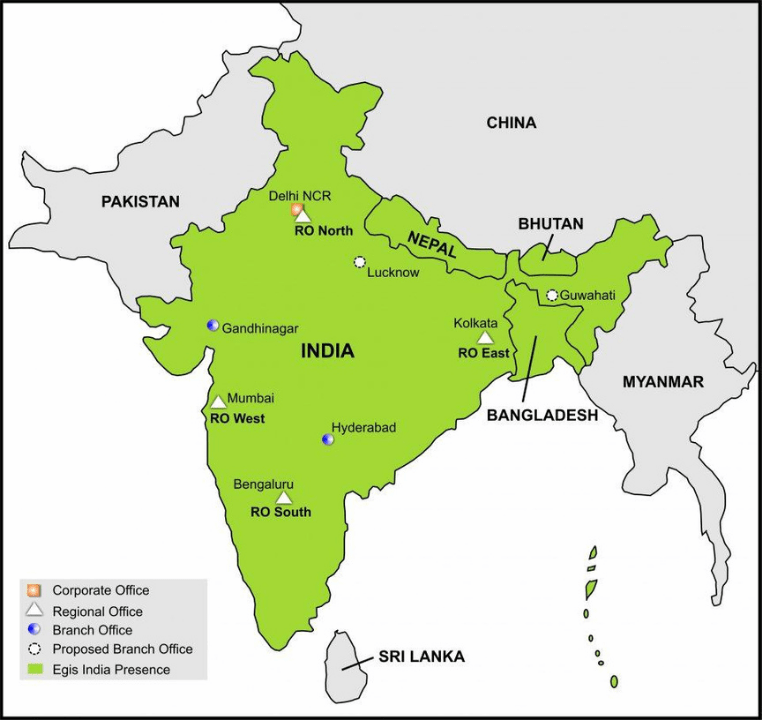 and so this second map clearly has some commercial agenda of which I know little and care less, but it provides a very good close-up of the rather strangulated connection between India and Burma these days.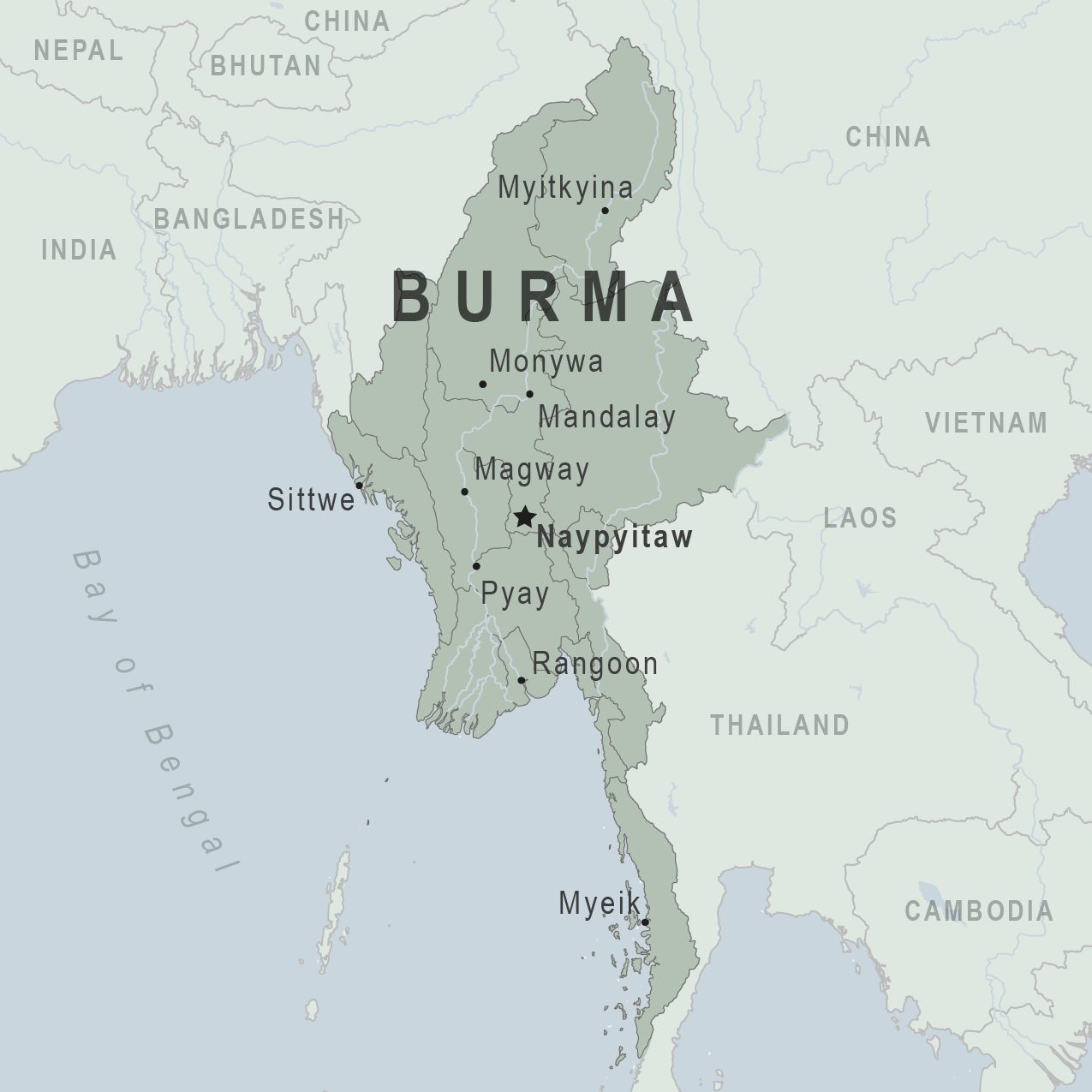 This third map zeroes in on Burma, and even identifies the city of Myitkyina, which plays such a significant part in the anabasis that Kaulback chronicles in what follows.
But it also reveals just how far north Myitkyina is, and how close it lay to the border with Tibet. Kaulback yearned to return to the Tibet of his earlier expeditions (he much preferred mountains to jungles, I think), once a suitable companion could be chosen, and it was only the expense of the necessary entry visas to Tibet, and the more immediate necessity in Sep 1939 of returning home to defend King and Country, that meant the plan had to be abandoned.
PS Persevering, I've found possibly the best available image, though the place-names may well have been extensively modified (Myitkyina and Sumprabum being honourable exceptions).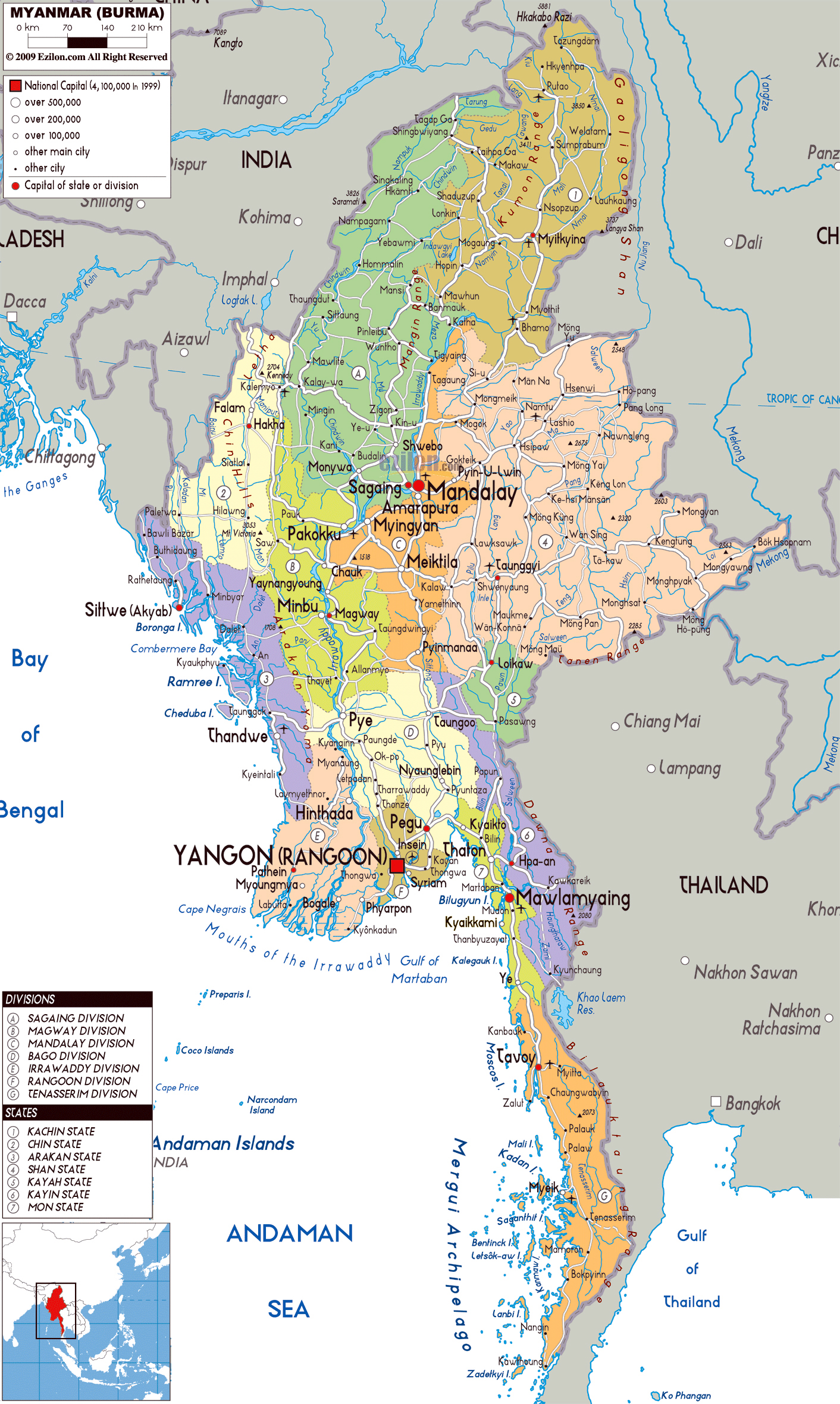 P2S The only merit of this next map is that it shows the location of Pangnamdim, where Kaulback spent a good deal of time as recorded in the first volume of the Journal.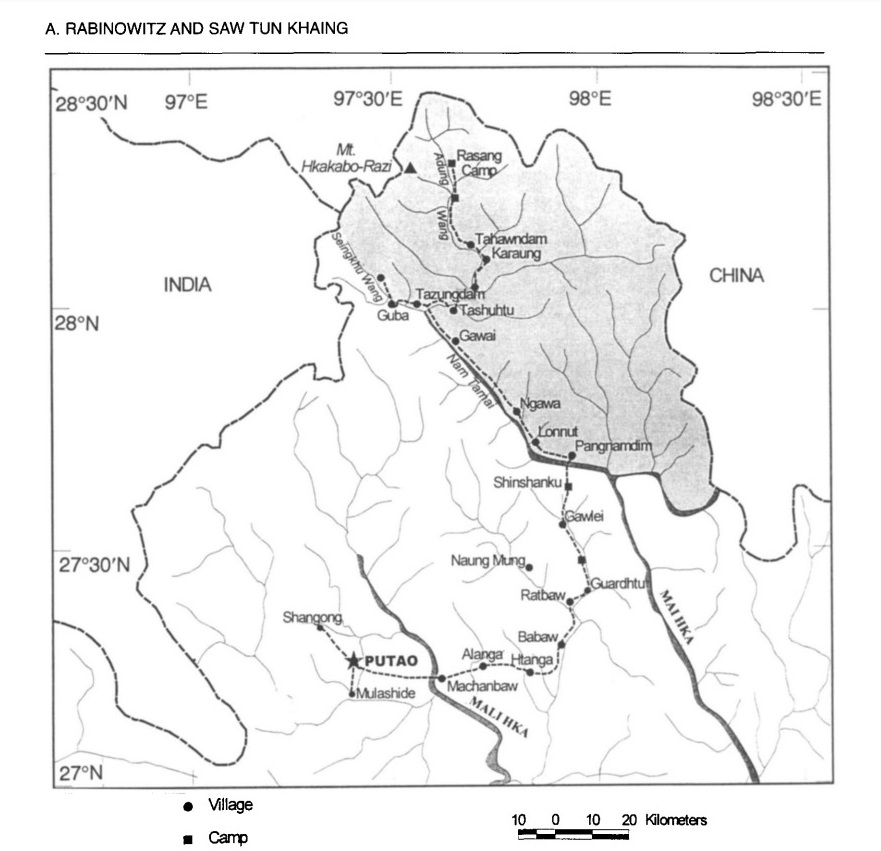 P3S The next and (almost) final map shows the location of Fort Hertz, frequently mentioned in the Journal.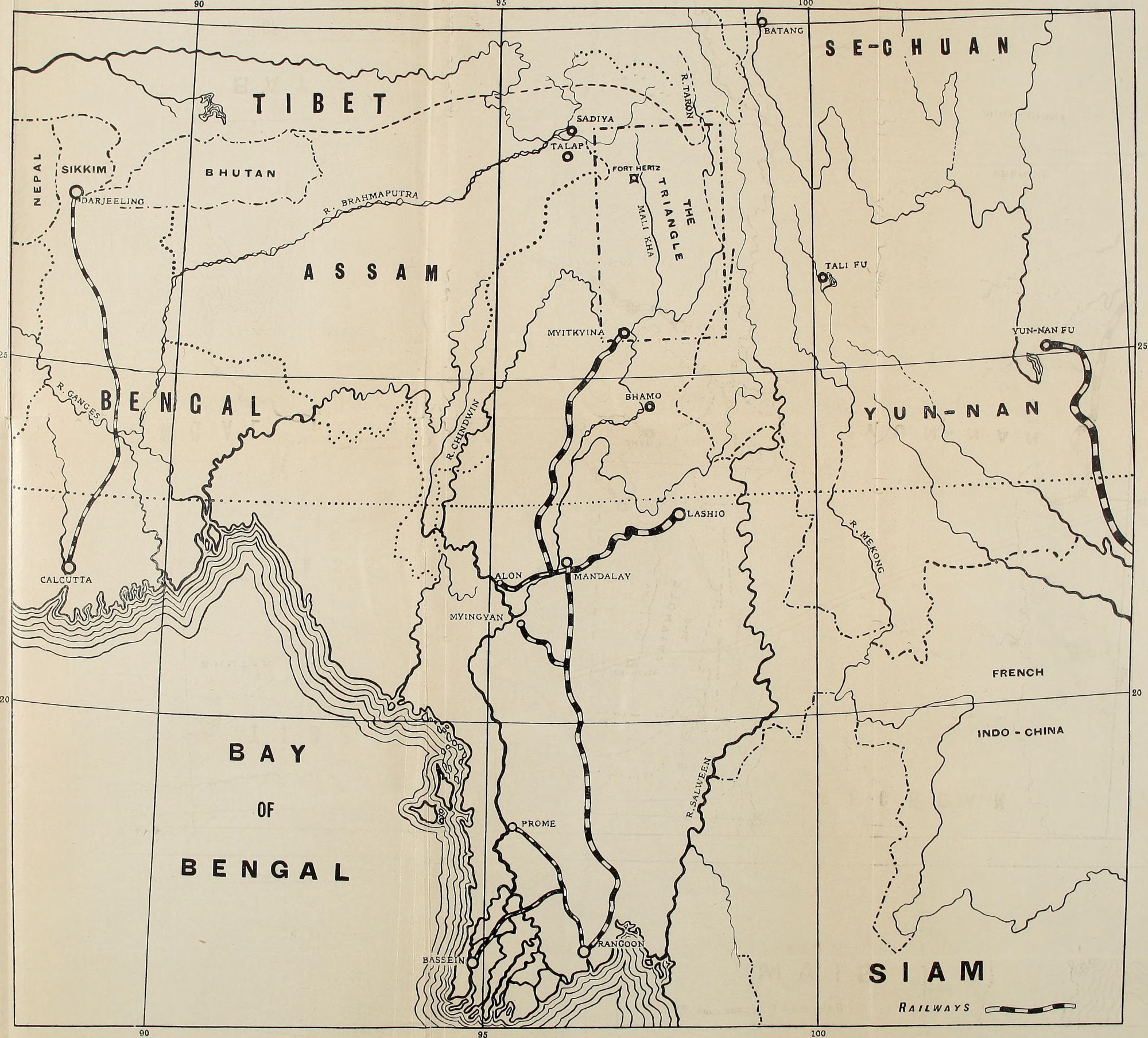 It's rather difficult to decipher all the squiggly lines, and (almost inevitably) it was drawn by Kingdon-Ward, to illustrate his book In Farthest Burma which recounted his eight-month solo journey through eastern Burma in 1914 – you had to get up very early in the morning to steal a march on Kingdon-Ward!
He delineates a nearby area called 'The Triangle', but I'm unsure whether that has any connection with the Golden Triangle, in which (these days) much of the global opium crop is cultivated and heroin supply is sourced.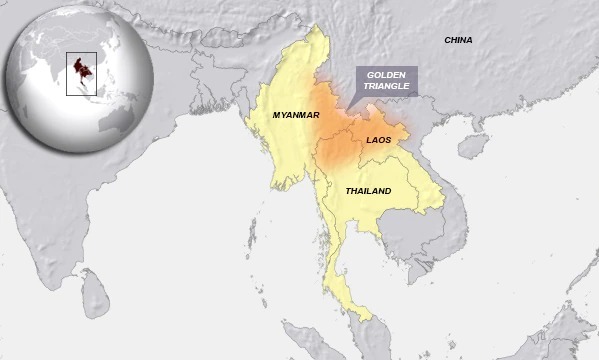 Afflicted as I am with colour-blindness, to at least a moderate extent, the Golden Triangle looks more of a brown smudge, but the general effect is clear enough. And it is just possible that Kingdon-Ward's map reference to 'The Triangle' is an outlier or forerunner, so to speak, of what has by now acquired an aureate adjective.
And if Kaulback's innumerable references to the Triangle, north or south, are as per Kingdon-Ward's usage, that's tremendously helpful in following his footsteps.