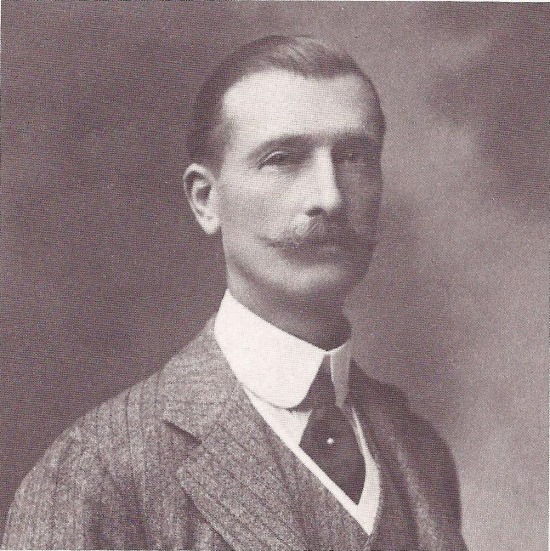 The Church of St Andrew, West Dean, together with its burial ground, lies within West Dean gardens. And against the wall of the south transept, there is a very fine leaded bronze effigy of William Dodge James, as shown in the photograph below.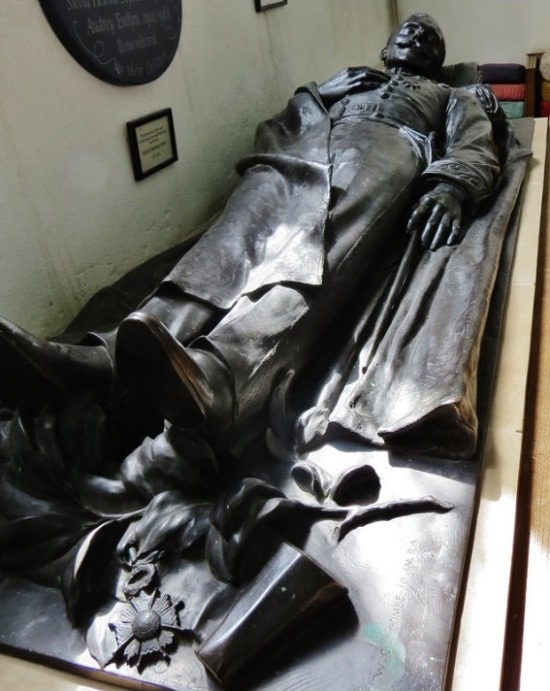 But as recorded in its website
On the 26th November 1934 the church was almost completely destroyed by fire ... and a life-size recumbent figure of the late Mr. Willie James ... by Sir Goscombe John was destroyed ... his monument was later restored by his son, Edward James.
The close-up photograph below reveals the exceptionally fine features and quiet dignity which characterised him in life.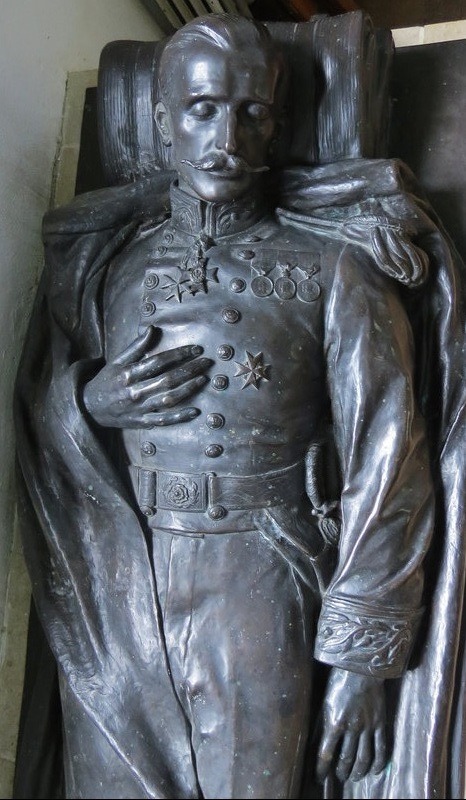 His grave is in the furthermost corner of the James family burial area outside. Unfortunately I have visual difficulties with digital cameras, and rely totally on others to take the photographs. The picture below can't be counted as a success, though the low angle of the sun was difficult to contend with anyway.
The inscription on the steps below the Cross was weathered and very hard to read in the shadow at that time of day. Better luck next time (if I get the opportunity).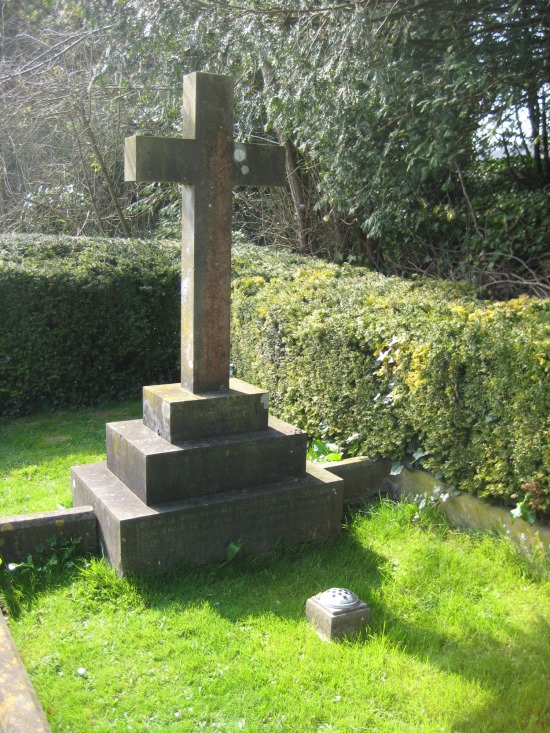 Most clearly discernible is the passage from Revelations 21:4 (King James):
[And] God shall wipe away all tears from their eyes; and there shall be no more death, neither sorrow, nor crying, neither shall there be any more pain: for the former things are passed away.