The Partridge Connection
Prologue
After I got back from Abu Dhabi in the early autumn of 1964, I renewed contact with Sonia Kaulback, whom I'd met briefly at a party the year previously, and we started going out together.
My mother was so relieved that at last I had such a presentable girl-friend, that she lent us her car (I think it was a BMC Mini) from time to time so that we could travel down to Mayfield to spend the weekend with Elsa Douglas at her oast-house in Piccadilly Lane. Elsa (Za) lived very frugally, surrounded by heavy French furniture from yesteryear, and plumbing straight from the Middle Ages, but she was by no means abstemious, and she both smoked and drank convivially, much to the despair of her rather puritanical daughter!
To one side of the oast-house, there was a latched gate leading through to a side-lawn of Hunt's Barn, a much more substantial and extensive property, much further off the lane than was the oasthouse. In fact it had a capacious annexe, known as the games room or Jolly House ('jolly' being the sailors' nickname for a marine), next to an outdoor swimming pool, near the lower curve of the drive.
The owners of this six-acre paradise on earth were the Partridge family, Major Richard Partridge DSO RM (aka Dick), by then retired, his wife Félicité (aka Fay), and their teenage son Simon and teenage daughter Penelope (Penny), sixth-formers at Eastbourne College and Benenden respectively.
There was a briefly held notion that Fay's brother John Chrestien had coincided with Sonia's father Ron at Cambridge, but be that as it might, it was certainly the case that Fay and Ron were previously acquainted from way back pre-war. And of course it was just so nice to have such friendly and hospitable next-door neighbours on our visits to Elsa – they were also very supportive of Elsa in between whiles, of course.
But before going any further, it would be very helpful if Dick and Fay's fascinating antecedents were tabulated, with the help of the ancestry.co.uk website.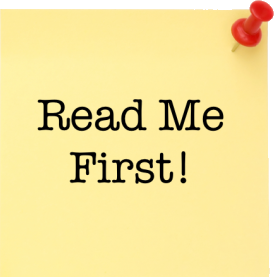 Please note that links from
OrnaVerum
to pages within the
ancestry.co.uk
website require you to have logged-on to that website in advance of clicking the links in question. Click
here
for advice about membership.
Félicité (Fay) Partridge (née Chrestien)
[Yabsley 2009 tree]
Fernand Francois Chrestien,
ancestry.co.uk/family-tree/person/tree/10104172/person/25121157869/facts
[Douglas tree]
Fernand Howard Chrestien
ancestry.co.uk/family-tree/person/tree/11759279/person/26205525389/facts
#
Individual
Spouse / Partner
Family
‑4
Paul Emile Chrestien
(7 Jun 1813, W Bengal –
12 Aug 1873, W Bengal)
Rosette Manuella Bhogobotie
(16 Oct 1816, W Bengal –
16 Jul 1892, W Bengal)
(m "1851")
Fernand Francois Chrestien
(5 Mar 1838, W Bengal –
3 Oct 1923, Worthing)

et al
‑3
Fernand Francois Chrestien
(5 Mar 1838, W Bengal –
3 Oct 1923, Worthing)

prosperous mica merchant

Probate £118,000
Elizabeth Day
(ca 1854, Iℓminster –
4 Feb 1933, Worthing)
(m 3 Jan 1876, Dinapore)
Marie Kate Chrestien
(25 May 1880, Calcutta –
21 Apr 1957, Worthing)

Fernand Edward Chrestien
(20 Jun 1882, Calcutta –
8 Sep 1942, India)

Dora Marguerite Chrestien
(2 Jun 1885, Marseille –
Jun 1961, Worthing)
‑2
Fernand Edward Chrestien
(20 Jun 1882, Calcutta –
8 Sep 1942, India)

barrister

Bramber Lodge,
West Worthing

Dep UK to Bombay,
26 Sep 1914,
P&O SNG Co India
Arr UK from Bombay,
23 May 1915,
P&O SNG Co Persia
Violet Howard Nicholls
(27 Apr 1888, Eastbourne –
7 Dec 1965, Uckfield)
(m 11 Nov 1908, Heene)

daughter of Howard Hill John Nicholls, surgeon
Félicité (Fay) Violet Chrestien
(6 Mar 1910 –
Mar 2001)

Fernand Howard (John) Chrestien
(Jun 1911 –
Dec 1974)

Diana de Beaufort Chrestien
(7 Mar 1916 –
crem 14 Jun 1979)
‑2
Dora Marguerite Chrestien
(2 Jun 1885, Marseille –
Jun 1961, Worthing)
Alan Lachlan Gordon-Walker
(20 Jan 1883, India –
16 Sep 1934, Canary Islands)
(m Oct 1905)
Patrick Chrestien Gordon-Walker
(7 Apr 1907 –
2 Dec 1980)

Labour politician, conflicted on racial issues

Robin Thomas Gordon-Walker
(Jun 1910 –
18 Nov 1947)
Lt Col Leslie Martin Rent RE
(b ca 1883)
(m 9 Oct 1935)
‑1
Félicité (Fay) Violet Chrestien
(6 Mar 1910 –
Registration Date Mar 2001, Registration District Uckfield, Registration No 42E,
District & Subdistrict 4611, Entry Number 170)

involved with Bletchley Park operations
Alec Chalmer Marples
(13 Aug 1908 –
ca Mar 1982)
(m Q2 1935, Worthing 2b 1027)
Maj Richard Thomas Partridge DSO RM
(10 Oct 1910 –
17 Apr 1990)
(m Q3 1946, Uckfield 5h 358)

Royal Marines and Fleet Air Arm fighter pilot in WW2
Simon Thomas Partridge
(b 1947)

Penelope Partridge
(b 2 Jun 1948, Worthing 5h 688)
‑1
Fernand Howard (John) Chrestien 1, 2
(Jun 1911 –
Dec 1974)

ne'er-do-well?

remittance man?

or marching to a different drum?
Charlotte Kaufman
(1914 –
1999)
(m 1 Oct 1936)
Charles Chrestien
(b ca 1938)

Diana Harriet Chrestien
(25 Mar 1942, Norfolk, Litchfield, Connecticut USA –
21 Mar 1974)
Willow P Graves (née Clegg)
(b Q1 1944)
(m Q2 1963, Battle 5h 60)
(m Q1 1970, Hastings 5h 521)
‑1
Diana de Beaufort Chrestien
(7 Mar 1916 –
crem 14 Jun 1979)

involved with Bletchley Park operations
Brig Gen Tadeusz (Tad) Lisicki
(20 Jun 1910, InowrocIaw –
30 Jul 1991, Eastbourne)

electronics genius closely involved in Polish research and Bletchley Park developments
0
Simon Thomas Partridge
(b 1947)
Renée Cohen
0
Penelope (Penny) Partridge
(b 2 Jun 1948, Worthing 5h 688)
Levon (Leon) Aristede Dedeyan
(b ca 1951)
(m 29 Dec 1978, Uckfield)
Fernand and Violet Chrestien took Fay and Fernand junior (Diana had not yet been born) to Bombay in Sep 1914, just after the First World War had started, and returned in May 1915. This was presumably a "meet the folks" visit, and by the time they got back the war was in full swing. Diana was born the following year.
Richard (Dick) Thomas Partridge
[Yabsley 2009 tree]
Robert Partridge
ancestry.co.uk/family-tree/person/tree/10104172/person/282227046346/facts
#
Individual
Spouse / Partner
Family
‑3
Robert Partridge
(b 1822)

1901 census shows Harold as head of household, with Florence and Roberta as dependents
Jane Parsons
(b 1830)
(m 16 May 1850, Northants)
Florence Partridge
(b 1866)

Roberta Partridge
(b 1869)

Harold Alexander Partridge
(b 20 Jan 1874)
‑2
Harold Alexander Partridge
(20 Jan 1874, Kensington –
19 Apr 1942, Worthing)

stockbroker, retired in 1923
Harriett Florence Montague Stemson
(b ca 1872)
(m Q2 1904, St Thomas 5b 98) 190
Marjorie Alexandra Partridge
(b ca 1906)

Paul Harold Partridge
(b ca 1908)

Richard Thomas Partridge
(10 Oct 1910 –
17 Apr 1990)
‑1
Richard Thomas Partridge
(10 Oct 1910 –
17 Apr 1990)

1911 Census

Probate
Félicité (Fay) Violet Marples (née Chrestien)
(m Q3 1946, Uckfield 5h 358)
Simon Thomas Partridge
(b 19 Apr 1947)

Penelope (Penny) Partridge
(b 1948)
0
Simon Thomas Partridge
(b 19 Apr 1947)
Renée Cohen
(m Q2 1990, Hendon 13 447)
0
Penelope (Penny) Partridge
(b 2 Jun 1948, Worthing 5h 688)
Levon (Leon) Aristede Dedeyan
(b ca 1951)
(m 29 Dec 1978, Uckfield)
As a result of an extraordinary salvage operation from a Norwegian lake some decades after the end of the Second World War [WW2], Dick Partridge was persuaded to write his autobiography Operation Skua, a very nicely and modestly written account of his upbringing, service career and later years. This will all become clearer as the narrative progresses.
One point to note is that Dick was commissioned in the Royal Marines (RM), and not in the Fleet Air Arm, a section of the Royal Navy (RN). But until 1938, at least, all the aeroplanes and ground crew belonged to the Royal Air Force (RAF) as did the pilots and aircrew, with RAF commissions to match their RN or RM rankings. Another, minor, point is that, whether fighters, bombers or dive-bombers, what they flew were aeroplanes and not airplanes!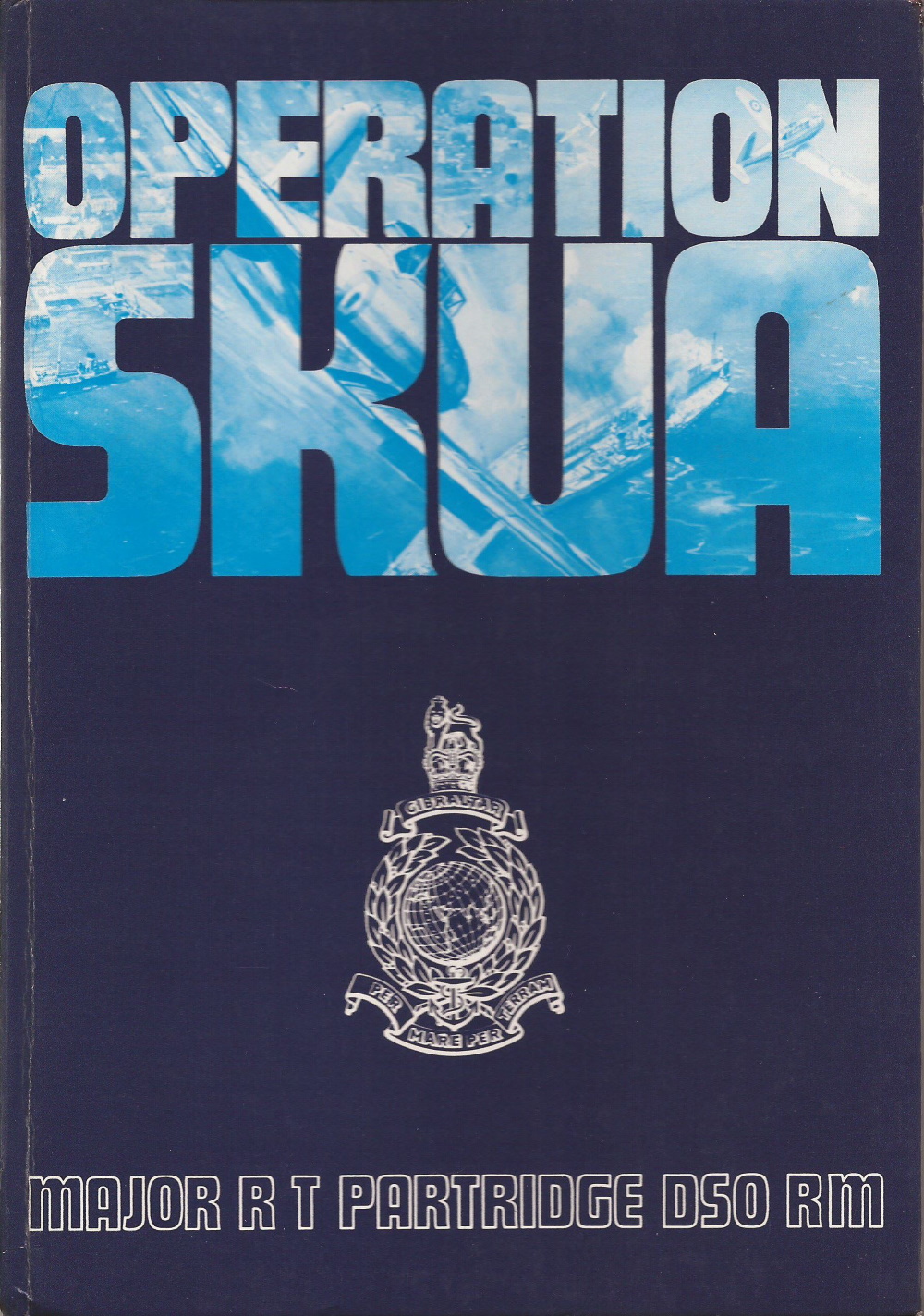 The Royal Marines' insignia motto of 'per mare per terram'
(by sea and by land) could perhaps be extended to include their
formidable aerial capabilities, as Dick Partridge exemplified
Please click
here
for Chapter 1 or
here
for Chapter 15
re Chapter 1

Fay and Dick had attended the same kindergarten in Worthing, both at the age of about six, but what with Dick's prep school, public school, and enrolment in the Royal Marines at the age of 18, they went their separate ways for a while. Indeed, Fay married somebody else to start with, but that didn't work out. By the approach of war in 1939 they were reunited and planning to marry, but that had to wait some seven years until 1946, and they really did live happily ever after.
re Chapter 15

Following very nearly five years as a prisoner of war in Germany, Dick evidently appreciated the peacetime opportunity to catch up with all the developments in military aviation meanwhile. But in due course he decided to try his hand at farming, buying a 100 acre dairy farm at Cross-in-Hand in East Sussex, with latterly a side-line in poultry which eventually predominated very profitably.

But it was very hard work, and so in about 1960, he and Fay decided to sell the farm, buy a small country house, with about 6 acres, and see how the poultry market developed. They moved to Hunt's Barn, Piccadilly Lane, in Mayfield … adjacent to the oast-house occupied by Elsa Douglas, relict of Ron Kaulback's best friend at Cambridge!
Triumph and Disaster
Dick's wartime career exemplified Kipling's famous poem If, and its exhortation to treat those two imposters just the same – though the triumph was of his own making and the disaster was imposed upon him by much further up the chain of command – most probably the over-promoted Vice Admiral Sir Lionel Victor Wells (1884 – 1965).
re Chapter 6
Though dive-bombing of terrestrial targets was widely inflicted by German forces supporting Franco in the Spanish Civil War, the sinking of the Königsberg was, as Dick remarks, a historic event in naval history, demonstrating for the first time the effectiveness of the dive-bomber against major warships.
But was the Skua a fighting dive-bomber or a dive-bombing fighter? The Admiralty couldn't decide, and following the Trondheim disaster the Skua was phased-out from operations. The Japanese and Americans went much further, of course – Japanese dive-bombers took part in the attack on Pearl Harbor on 7 Dec 1941, and American dive-bombers were crucial in the Battle of Midway 4-7 Jun 1942, when a US task-force of 3 carriers took on a Japanese fleet of 4 carriers.
Early on, the US fleet was losing the contest – high-altitude bombers were hopelessly inaccurate, Devastator torpedo bombers were hopelessly slow, shot down in droves by Zero fighters. But deployment of Dauntless dive-bombers set all four Japanese carriers (Kaga, Akagi, Soryu, Hiru) ablaze - all sank, together with heavy cruiser Mikuma.
Though the US lost carrier USS Yorktown and destroyer USS Hammann, this engagement was seen as an early turning point in the Pacific War (1941 – 45), despite the heavy toll of Allied naval vessels taken by Japanese dive-bombing thereafter.
Between the triumph and the disaster there had of course been the tragicomic Grotli episode (Chapters 8-10) and its aftermath (Chapter 16), the story of which gradually emerged in the 1970s and has assured Dick of a permanent niche in the pantheon of maritime history – and has underlined the chivalric nature of aerial combat, now woefully lost in our twenty first century of missiles and mass-destruction.
But for this you will have to consult the book, and (ideally) visit the Fleet Air Arm Museum in Yeovilton!
re Chapter 12

Churchill's notorious remark that, in wartime, truth is so precious that she should always be attended by a bodyguard of lies, can be interpreted in several ways, one of which was illustrated by the sinking of the carrier HMS Glorious, on 8 Jun 1940, together with destroyers HMS Ardent and HMS Acasta, by the German battleships Scharnhorst and Gneisenau.

The circumstances in which this happened are still controversial, but the Royal Navy was now thirsting for revenge, and Dick Partridge was deputed – much against his better judgment – to lead a well-nigh suicidal mission to Trondheim, with a vague brief to sink some unspecified German naval tonnage – possibly the Scharnhorst - in reply.

The odds against success were so overwhelming that Churchill himself demurred when the plan was discussed secretly in Cabinet. It turned out as disastrously as could have been expected.

Dick himself got through, delivered his payload of bombs, and was well on the return journey only to be shot down by a couple Me109 fighters, and ended up as a prisoner of war for very nearly 5 years – though it's often alleged that anyone who has survived the English public school system can take a prison sentence in his stride.

(Scharnhorst was later sunk on 26 Dec 1943 in the Battle of the North Cape, and Gneisenau had already been permanently disabled on 26 Feb 1942.)
Hunt's Barn, Mayfield
(There were, or at least had been, other oast-houses in the vicinity, but only Elsa's was associated with Hunt's Barn.)
Elsa Douglas was already established in the (Hunt's Barn) Oasthouse when the Partridges moved into Hunt's Barn, and it wouldn't have been long before the surname Kaulback cropped up in reference to an imminent weekend visitor, who had recently acquired a somewhat downmarket new boyfriend who would of course be up for inspection. In retrospect, it was quite an extraordinary coincidence, as Fay knew of Ron Kaulback from pre-war days.
As I rapidly came to appreciate, Dick personified all the traditional virtues of integrity, quiet patriotism, all-round capability and gentle humour that seem nowadays rather out of fashion, plus excellent sporting skills, latterly on the croquet lawn at the Old Farm in Piltdown (as too will become clearer). He also completed The Times cryptic crossword every day, and was a formidable opponent at Scrabble. The complete all-rounder in fact!
[Fay appreciation to follow]
The Old Farm, Piltdown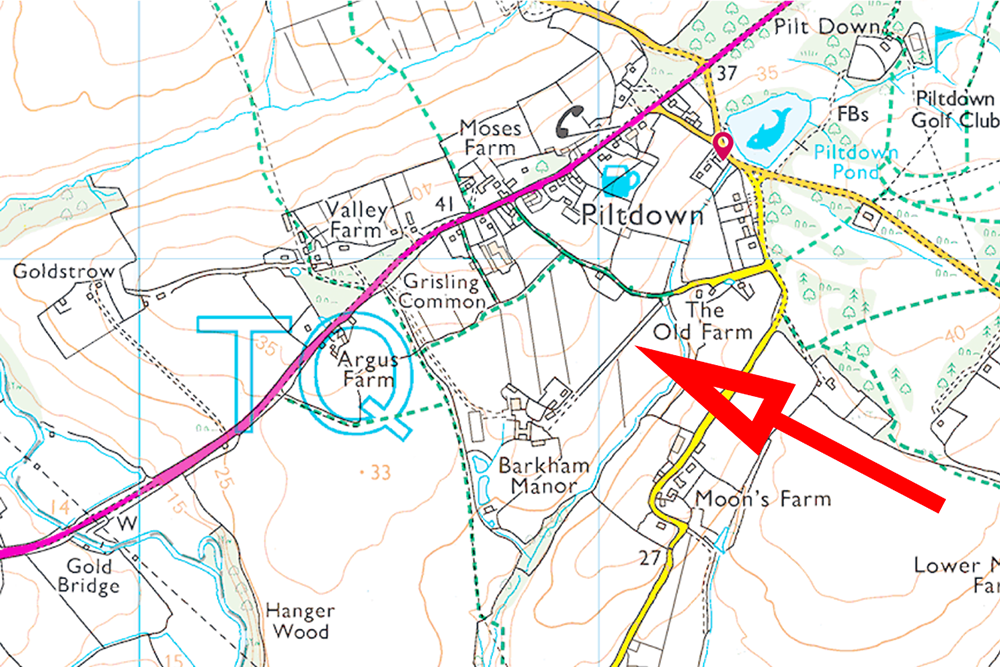 On one of our long week-ends with Dick and Fay, she took us to see the Piltdown memorial in Barkham Manor, just a couple of hundred yards along Barkham Lane from the Old Farm, as indicated by the arrow, and on the right-hand side of the lane towards the Manor.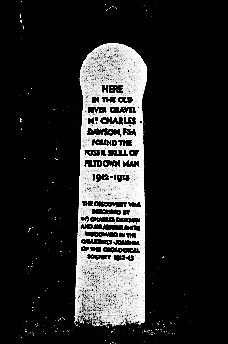 The memorial as it looked originally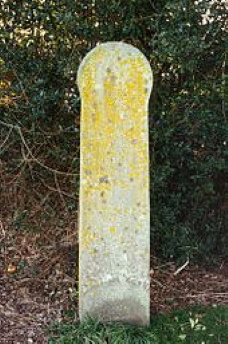 And as it looks today
It had originally been erected in good faith, on 23 Jul 1938, but by the 1950's the "finding" in 1912/13 had been thoroughly discredited as a forgery by Dawson.
The inscription on the memorial stone reads (or at least, did read originally in 1938 at the unveiling by Sir Arthur Keith):
"Here in the old river gravel Mr Charles Dawson, FSA found the fossil skull of Piltdown Man, 1912–1913. The discovery was described by Mr Charles Dawson and Sir Arthur Smith Woodward, Quarterly Journal of the Geological Society, 1913-1915."
Uckfield
To be continued