The Lamberty Connection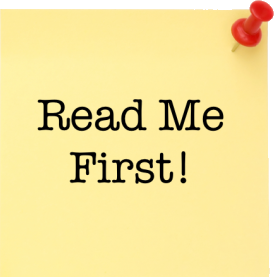 Please note that links from
OrnaVerum
to pages within the
ancestry.co.uk
website require you to have logged-on to that website in advance of clicking the links in question. Click
here
for advice about membership.
Much of the original information in this table was due to Anne Burgess, to whom I am very grateful, and to further googling of (for example) 'Lamberty family Mauritius Edinburgh', which revealed a number of useful posts on the RootsWeb website. There are obvious inconsistencies associated with Ryland's date of birth – the certificate of marriage to Helen Ferguson gives his age at that time as 38, for example.
I am also very grateful to Mark Lamberty, who has corrected and extended much of the original detail in the table below. The website Scotland's People has also proved useful, up to a point, but certificates are frequently unavailable. However, even then, the year of death and age at death indicate the approximate year of birth; these details (for Olive, Norman, Winston, Gladys and May) are shown in orange in the tabulation.
I've also made good use of
www.ancestry.co.uk/family-tree/person/tree/40493612/person/19499330263/facts
via which it was possible to view the Passenger List on two trips to Mauritius made by Henry Gilbert Lamberty plus wife and younger family, the first in 1912 and the second in 1928, as per the links below to the passenger details from the family members involved.
In the medical qualifications mentioned below, the L implies 'Licenciate of' and
RCP = Royal College of Physicians
RCS = Royal College of Surgeons
RCPE = Royal College of Physicians of Edinburgh
RCSE = Royal College of Surgeons of Edinburgh
RFPSG = Royal Faculty of Physicians and Surgeons of Glasgow
Medicine was clearly the life-blood of the family1, 2 – at one point, five were practising GP's – Henry, Ryland and Helen (Ferguson), Gilbert and Doreen – while Norman was a consultant and Winston was a dentist.
#
Individual
Spouse / Partner
Family
‑3
William Lamberty

of Lamberty Road,
Port Louis,
Mauritius
de jure Marie Eloïse Voelena(?) Floricourt

de facto Helena Gaspard

daughter of François Gaspard (b 4 Mar 1816, Pondicherry)

Portraits
Henry Gilbert Lamberty
(7 Nov 1877, Mauritius –
23 Jul 1962, Edinburgh)

Raoul Lamberty
‑2
Henry Gilbert Lamberty
LRCPE, LRCSE, LRFPSG
(qualified 1912)
(7 Nov 1877
Mauritius –
23 Jul 1962, Edinburgh)

his stated DoB seems to have varied according to the needs of the moment

outward 22 Feb 1912 to Mauritius, aboard Carisbrook Castle, taking Ryland, Gilbert & Olive

and again 16 Feb 1928 aboard Gascon, taking Olive, Gladys, May, Violet, and Hedley

no extant record of Norman or Winston making the trip to Mauritius

Portraits
Louisa (Louie) Torrie Murphy
(ca 1885 –
21 Jun 1952)
(m 12 Jun 1908,
in Edinburgh)

Portraits
Ryland Charles Lamberty
(22 May 1908 –
5 Feb 1996)

slightly the wrong side of the blanket

Gilbert Byrom Lamberty
(24 Jan 1910 –
6 May 1982)

Olive Madeleine Lamberty
(1911 –
1996)
=John Cook
(m 1939)



Norman

A Alister Lamberty
(genito-urologist)
(21 Jul 1912 –
12 Aug 2006)
=Harriet (Etta) Luke Young
(m 1942)

Winston Maurice Lamberty
(dentist)
(bap 7 Nov 1915 –
1995)
= Sarah Stenhouse
(m 1942)

Gladys Helena Lamberty
(1918 –
2005)
= Robert Millar
(m 1945)

Hedley G Lamberty
(b ca 1921)
= Maria Antonia Pacitti (m 1950)

Violet Sybil Lamberty
(9 Aug 1922 –
16 Apr 2007)

May Louise Lamberty
(5 or 25 Aug 1924 –
17 Sep 2008)

Memoir

Transit
‑1
Dr

Ryland

B Charles Lamberty LRCP LRCS
(22 May 1908 –
5 Feb 1996)

lecturer at Univ of Edinburgh Medical School, subsequently GP in Kentish Town, London
Philomène Françoise Douchet Cook
(ca 1920 –
2011)
(m 3 Jan 1940 –
26 Jul 1950)

daughter of John and Laura (née Douchet) Cook
Irene L[ouisa] Lamberty
(b 1941)
= Donald Gilmour French (m 1966)

David C[harles] Lamberty
(b 1942)
= Rosemary Twydell (m 1969)
Dr Helen Erskine Ferguson LRCP LRCS
(25 May 1925 –
9 Dec 1966)
(m 9 Sep 1950)

GP in Kentish Town, London
John Martin Lamberty
(b 1951)
Betty Eileen Lambert
(b ca 1921)
(m 18 Jan 1975)
‑1
Dr Gilbert Byrom Lamberty
(24 Jan 1910 –
6 May 1982)

GP in Rossendale, Lancs.

Portraits
Dr Doreen Sara Harker
(18 Jun 1915 –
26 Jan 2006)
(m 30 Apr 1942)

GP in Rossendale, Lancs.

Portraits
Byrom George Harker Lamberty
(b 13 Feb 1943)

Mark Julian Harker Lamberty
(b 17 Aug 1947)
‑1
Violet Sybil Lamberty
(b ca 1923)
Mundet (Edmund) Tomecki
(m 1948)

Polish army officer, escaped to England in WWII

municipal architect in Ilford
Broneck (Raymond) Tomecki

Anna Tomecki

Katrina Tomecki
0
Irene L[ouisa] Lamberty
(b 1941)
Donald Gilmour French
(m 1966)
0
David Charles Lamberty
(b 1942)
Rosemary S Twydell
(m 1969)
0
John Lamberty
(b 1951)
Jane Francis Thomson
(m 8 Apr 1978)
The authoritative website Scotland's People has no record of any family births in Scotland other than Ryland, Gilbert and Olive, so it must be assumed that the six younger children were born in Mauritius. For how long they stayed, and where, I'm not sure.
The patriarch William Lamberty was renowned as having 100 slaves and owning a mountain.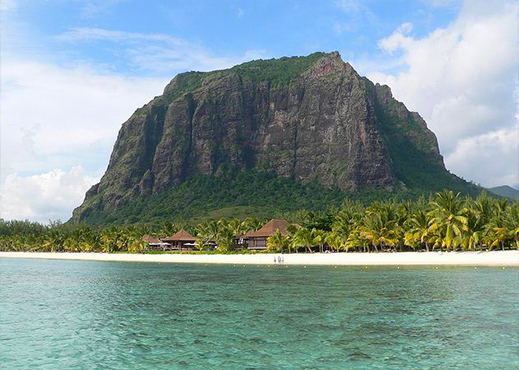 And this rugged outcrop (Le Morne Brabant) might well have been it.
More prosaically, the whereabouts and professional status of the medical members of the family can be traced via the UK Medical Register.
And in 1955 when my parents and my brother and I moved to London, Ryland and Helen became our GPs. My father had known Helen and her hard-drinking journalist brother Jock since their childhood, but Ryland was an entirely new experience – 5'5" at most, mahogany brown with dark wavy hair, a throaty French accent, and luminously intelligent eyes. To me, Ryland was like a visitor from another planet - I'd literally never seen a 'foreigner' before – and Ryland set a standard never again approached let alone surpassed. He was very dynamic, and could be overpowering, almost, but invariably kindly.
A
www.rcpe.ac.uk/obituary/dr-norman-alister-lamberty-frcp-edin

Dr Norman Alister Lamberty FRCP Edin
(21 Jul 1912 – 12 Aug 2006)

Norman Lamberty was born in Mauritius in 1912, one of 9 children. When he was a teenager, the family returned to Edinburgh and Norman was sent to the High School, and subsequently to Edinburgh University, where he qualified in 1939.

......
......

He was a dignified man who was very well respected by colleagues and patients alike and had a wonderful sense of humour. He retired in 1977.
B

Dr Ryland Charles Martin Lamberty LRCP LRCS
(22 May 1908 – 5 Feb 1996)

There don't seem to be any photographs of him still around, if ever there were, but I still have a vivid memory of him – not tall (5'5" at the most), olive-hued, very dark crinkly hair, pock-marked, pleasantly ugly face, and hands scarred by dermatitis.

Having said all that, the photograph of his brother Norman (though very good-looking), conveys the same penetratingly shrewd, kindly expression as Ryland.

As mentioned elsewhere, I believe that Ryland lectured in the Medical School at the University of Edinburgh when Helen was a student, and protocol probably dictated that they didn't marry until after she graduated.

They then became GP's in a medical partnership in Camden Town, at that time a seedy run-down area of North Central London (top RH corner of Regents Park), by now probably gentrified beyond all recognition. Their patients were mostly Caribbean and East European immigrants, and Ryland had a fund of entertaining tales about his experiences over the years – in fact he drafted a volume of GP reminiscences, rather like the Herriot vet books, but with human instead of animal patients, though I think he set it aside after Helen was so badly injured in the 1960 car-crash.
There was a third partner during the era in which I used to occasionally be taken to see 'Uncle' Ryland or Cousin Helen for some youthful ailment or other, a second generation Pole called Max Skoblo, who had trained at St Bartholomews Hospital, aka Barts. Bald, plump and pale of mien he was slightly unprepossessing, and even to my eyes he always seemed rather downbeat.
According to my father, Max and his mother had escaped the Holocaust by reaching England somehow, though knowing no English at all to start with. After he'd been at school for a little while, his birthday became imminent, and his mother determined to provide a really special birthday party to invite his whole class to. She had scrimped and saved and bought the invitation cards and all the provisions for the tea. In the early afternoon of his birthday, young Max waited excitedly for the first guests to arrive. And waited and waited. And waited. But nobody came. He had forgotten to hand out the invitations to his classmates.
I still think that's one of the most poignant stories I've ever heard.
Something else I heard in that same era was that Max was a soft touch when his patients wanted uppers, downers, tranquillisers, pain-killers, anti-depressants and all those other things for which the pharmacist needs a GP's prescription before dispensing to the customer. The NHS paper-trail is officially monitored, but complicity between GP and the dispensing chemist can stay under the radar, though evidently not for ever:
archive.org/stream/b19974760M5434#page/556/mode/2up
Chemist & Druggist, Vol 213, No 5213, p556
5 Apr 1980
Chemist found guilty of script fraud plot
A Kilburn pharmacist was found guilty at the Old Bailey this week of plotting to defraud the Brent and Harrow Area Health Authority over forged prescription forms.
Mr Sidney Frankel, who had premises in Willesden Lane and lived in St John's Wood, North London, had denied conspiring to defraud the authority by the presentation of forged prescription forms and falsely representing the description and quantity of medicines prescribed by doctors Barry Michaels and Max Skoblo and dispensed by him to their patients.
Earlier, Mr Daniel Hollis, prosecuting, had told the jury both doctors had pleaded guilty to similar offences and would be sentenced later. Mr Frankel was bound over on bail to come up for judgment after the Easter recess.
Mr Hollis said Mr Frankel and the doctors agreed that Mr Frankel submitted forged forms to obtain money for goods which had never been prescribed or dispensed. He said the offences, committed between November 1976 and September 1977, involved only a small amount of money. "We are looking at something like £50 per person throughout the period we can prove".
archive.org/stream/b19974760M5439#page/798/mode/2up
Chemist & Druggist, Vol 213, No 5217, p798
17 May 1980
Pharmacist jailed for script frauds
A pharmacist and two general practitioners were jailed at the Old Bailey for defrauding the National Health Service. Mr Sidney Frankel, a pharmacist from St John's Wood, London, was jailed for 30 months and ordered to pay prosecution costs up to £5,000. Dr Barry Michaels and Dr Max Skoblo were each jailed for 18 months.
The three defendants were charged with conspiring to defraud the health authority by presenting forged prescription forms falsely representing the description and quantity of medicines. The general practitioners had pleaded guilty and Mr Frankel was found guilty at the Old Bailey last month (C&D April 5, p556). Judge Gwyn Morris said to Frankel: "You were an essential party in this fraud. Without you it could not have been operated. Unlike the doctors you lacked the courage to acknowledge your obvious guilt. You committed perjury and sought to deceive the jury but they had no difficulty in recognising you as an utterly contemptible fraud."
This sort of malarkey happened years after Helen's death and Ryland's retirement. But while I was still at school Ryland had put forward a bizarre scheme to my father that was presumably part of a strategy to eliminate Max Skoblo from their practice.
William, like my mother, had absolutely no idea as to what I was doing (or more likely neglecting) at school, but like so many people of his generation he was convinced that strings needed to be pulled in order to outmanoeuvre the opposition. Ryland put it to him that I should become qualified in medicine, preferably at Edinburgh, of course, and could then become a partner in the lucrative Camden Town practice with himself and Helen.
Oblivious of having told my form-master 'Chalky' only the year before, that I would take over the PowerTyping "family" business in due course (an idea indescribably alien to me anyway), and that Chalky had thereupon persuaded me to give up Biology in favour of History (a swap which certainly found favour with me), William eagerly unrolled this red-carpet prospect to me. Not since the South Sea Company prospectus had anything quite so obviously doomed to disaster ever been conceived or promoted.
But the switch to History had entirely unanticipated benefits, as I was therefore obliged to take Applied Maths in the Sixth Form (rather than Zoology and Botany) and was unexpectedly entranced by the topic of celestial mechanics, inter alia, with consequences that resonate to this very day.