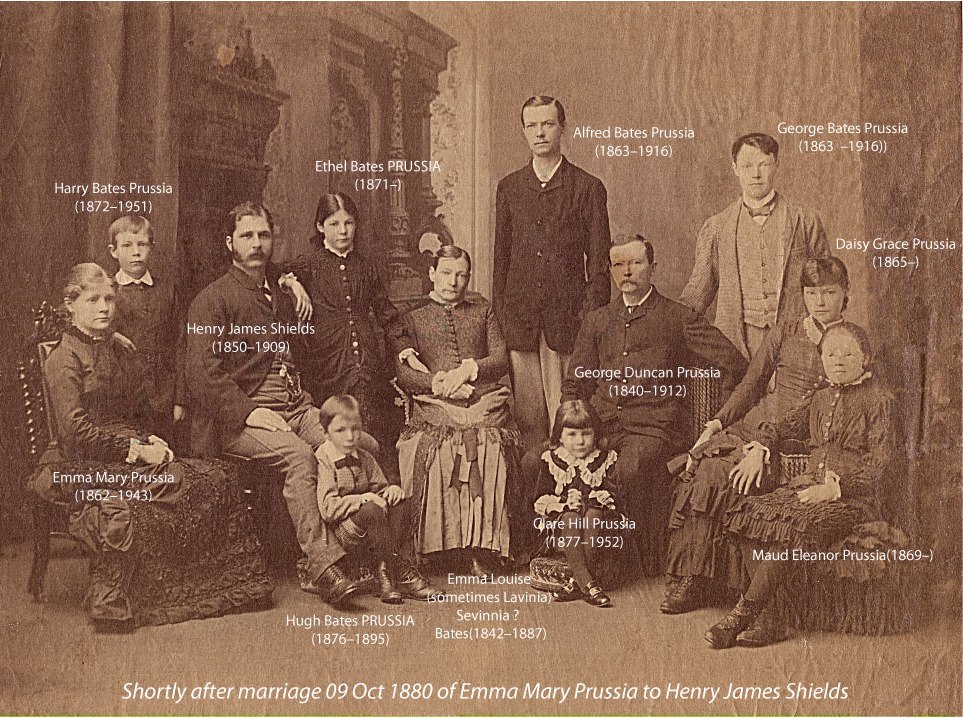 Kendall's guess is that this photograph was taken about two years after the wedding on 9 Oct 1880 between Emma Mary Prussia (1862–1943) and Henry James Shields (1850–1909).
It's a considerable improvement on the earlier version, in both quality and quantity – Daisy and Maud are no longer vertically semi-trimmed on the RHS.
Though poor Emma Louise, aged only 40 but already the mother of 9 children and an infant mortality, reminds me irresistibly of the proverbial population statistic: broken down by age and sex. No wonder she died just 5 years later.