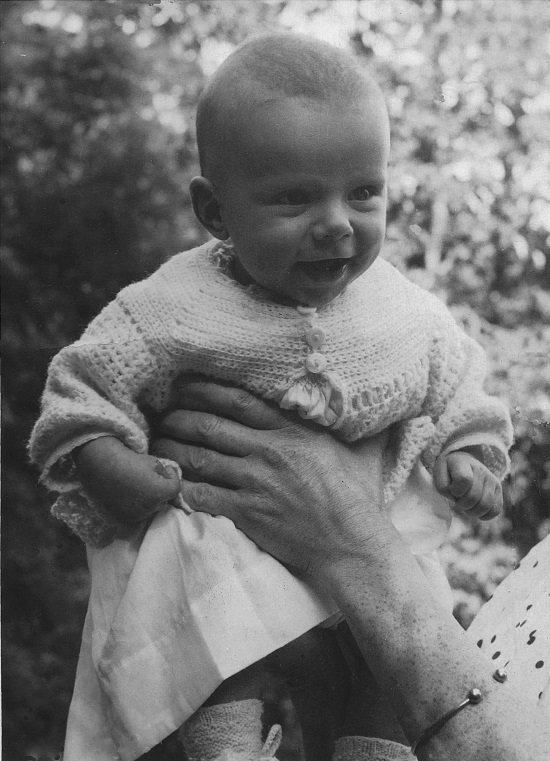 Christopher George St Clement Kendall 1938, aged 4 months,
being held aloft by Granny Matthews, Delhi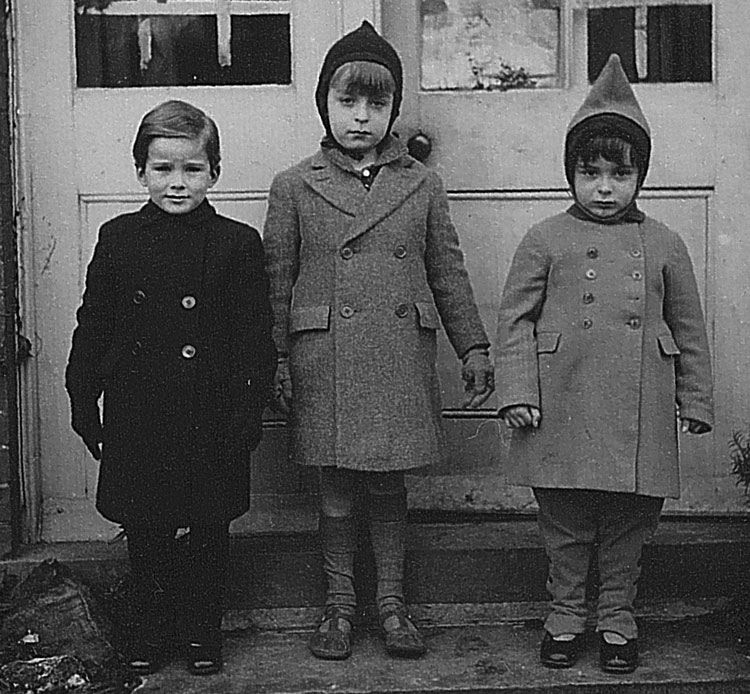 Kendall aged 3 years 11 months
with cousins Hugh Brogan aged 5 years 9 months
and Patrick Brogan aged 3 years 7 months, in Oxford, Dec 1942.
Evacuees to the West Country, on the run from the Hun!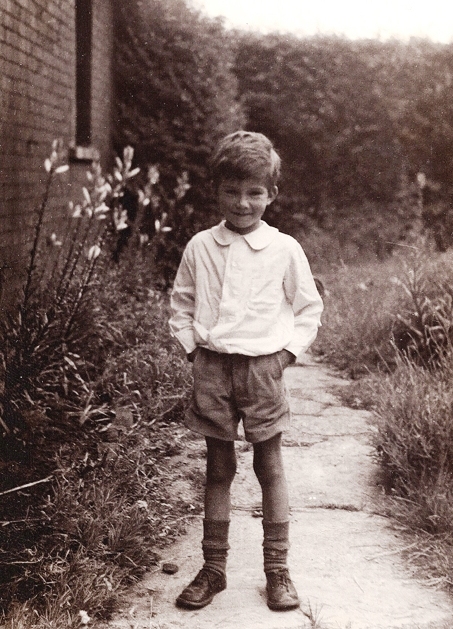 1943, aged 5, Oxford
"Notice how heavily armed I am in the photo. In the one hand, I have the trusty rifle assigned to my care for two years. I have a Bren light machine gun slung over my shoulder. I also have Webbing hanging from my shoulder holding ammunition magazine pouches, so I am ready for action with my Lee Enfield rifle. In my left hand is the steel case holding 12 loaded Bren Gun Magazines. Here I am, at eighteen assigned a great responsibility with a lot of firepower. Too late to complain and God help the enemy." (CK, Oct 2021)
The particular enemy at that time (1957) was EOKA, regarded by Britain as terrorists, who were campaigning for Enosis (political union of Cyprus with Greece).
"It is hard to believe 65 years ago I was in the British Army doing my National Service as an Artillery Gunner. Though trained as the Layer of 25 Pounders who could align the axis of a 25 Pounder Artillery piece gun barrel so that it pointed at an enemy target, here I am as a Marksman with a Lee Enfield Rifle and a Bren Gun ready for action." (CK, Oct 2021)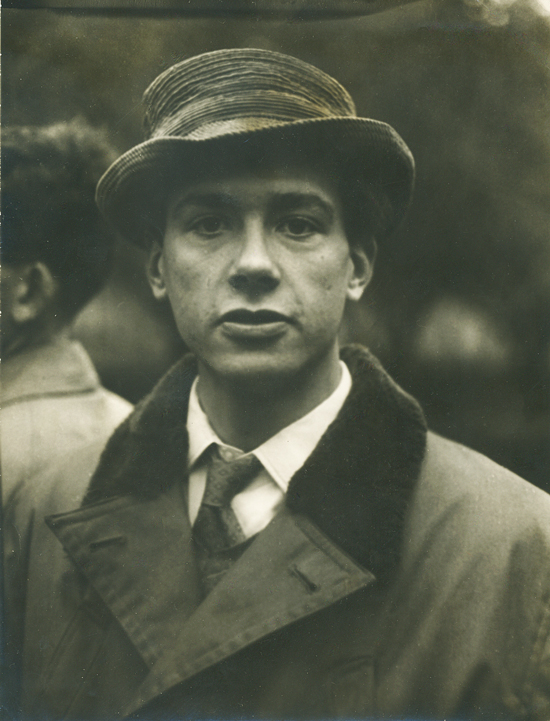 TCD 1959