Michael Temple Canfield
(20 Aug 1926 – 20/21 Dec 1969)
It is course perfectly possible that the rather unsavoury Prince George, Duke of Kent (hereinafter PGDOK) fathered an illegitimate child, a boy in particular, with the drug-addicted American socialite 'Kiki' Preston, née Alice Gwynne (1898 – 23 Dec 1946). There were indeed rumours that he had fathered several illegitimate children, here and there.
But it is beyond reasonable doubt that he did father an illegitimate (see Postscript) boy with a young woman by the name of Violet Evans, and that the boy in question did in due course acquire the adoptive name of Michael Temple Canfield. The article in the Daily Mail about his extraordinary origins and eventful life is (though rather inexpertly told) is true in just about every significant detail (though it's totally incorrect that PGDOK was married at the time of his liaison with Violet).
How can one be so certain about this? What is the documentary evidence?
It would be nice to see the Swiss birth certificate (in the name of Antoine Karslake), and the English adoption certificate (coincidentally, such official certification was just being inaugurated at the time in question) in the name of Anthony Karslake.
www.genguide.co.uk/source/adoption-records/137/
Records of adopted children registered in the Adopted Children's Register which was established in England and Wales on January 1st 1927, in Scotland in 1930, in Northern Ireland in 1931 and in the Republic of Ireland in 1953. The register contains details of all adoptions legally authorised by a court in England and Wales and is only held by the General Register Office and not by Local Register Offices. An entry in the Register will only contain the adoptive details of a person and has no information that relates back to the corresponding birth entry. Before 1927 a loose arrangement existed whereby children were in effect privately fostered in secret by the adopted parents who held no legal rights. Some documentation might survive if the arrangement involved a solicitor or an organisation, however it is almost impossible to trace these arrangements. Most children were fostered due to illegitimacy....
Though these could certainly be tracked down, the document that has really convinced me is the passenger manifest of the ocean liner that conveyed the infant Anthony Karslake, in the care of a trusty nurse, Mrs Agnes White, from London to New York in September 1927, on behalf of Mrs C (Cass) Canfield of 1155 Park Avenue, New York. Mrs Canfield's husband, Cass Canfield, a multimillionaire publisher, was based in London for much of the year, and had himself made all the arrangements.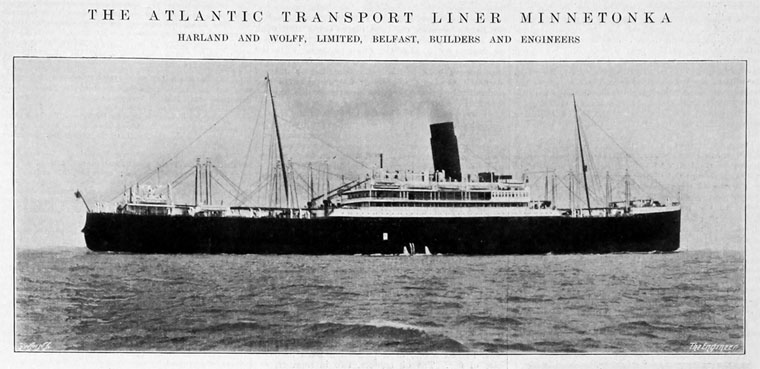 The passenger manifest for this crossing is displayed below (or click here for pdf)
There is a slight measure of confusion about the circumstances and date of his untimely death, which can be dispelled by the following slightly fuzzy image.
(Sorry, this is the best resolution I can get)
Form: FS-192 - Report of the Death of An American Citizen
Michael Temple Canfield
born abt 1926, died 21 December 1969 in Canada
Name: Michael Temple Canfield
Occupation: Publishers Representative
Naturalized
Date of Death: Dec. 21, 1969
Age: 43 years, 4 mos, 11 days
Place of death: On board B.O.A.C. flight at Halifax International Airport while enroute to London, England.
Cause of Death: Coronary occlusion - arteriosclerosis
Doctor attending: Dr. A. E. Murray, Halifax, Canada
Disposition of Remains: Interred at Halifax, England
Disposition of Effect: In possession of executors, Bank of New York
Informed by Telegram: Mrs. Michael T. Canfield, 36 Hays Mews, London W.1, England - Widow - Dec. 21, 1969
Copy of this report sent to: Mrs. Michael T. Canfield, 36 Hays Mews, London W.!, England - Widow - April 10, 1970
Copy of this report sent to: Emmet, Marvin & Martin, Counsellors at Law, 48 Wall St., New York - April 10, 1970
Traveling or residing abroad with relatives or friends as follows: Enroute to London, England via B.O.A.C. Flight when death occurred at Halifax International Airport on board plane.
Other Known Relatives: Mr. Cass Canfield, Guard Hill Road, Bedford, NY - Father
Remarks: Death Certificate on file with office of Registrar-General of Nova Scotia, Halifax, Canada; copy FS-192 sent Am Embassy, London, England since decedent resided in that district. Passport Z763372 issued to Michael Temple Canfield on January 24, 1968 at London, cancelled and forwarded to executors.
The tangled relationships and sequence of events are summarised in the tabulation below.
#
Individual
Spouse / Partner
Family
‑2
Violet Isobel Christine Evans

Prince George, Duke of Kent

1, 2
(20 Dec 1902 –
25 Aug 1942)
Antoine Karslake
(20 Aug 1926, Berne –
21 Dec 1969, Halifax NS)
Ian Reginald Gilfrid Karslake
(31 Aug 1902 –
30 Jan 1982)
(m 3 Mar 1926, div)

he subsequently married
Pamela Evelyn Howard
(5 Oct 1914 –
3 Jan 1998)
(m 15 Sep 1939)
sp
‑2
Augustus Cass Canfield
(26 April 1897 –
27 Mar 1986)
Katherine (Katsy) Temple Emmet
(ie Mrs C Canfield)
(m 1922, div 1937)
Cass Canfield Jr
(1923–2013)

Michael Temple Canfield
(né Antoine/Anthony Karslake, adopted, renamed in USA)
(20 Aug 1926, Berne –
21 Dec 1969, Halifax NS)
two subsequent wives of no relevance to this story
‑2
Michael Temple Canfield
(20 Aug 1926, Berne –
21 Dec 1969, Halifax NS)
Caroline Lee Bouvier
(3 Mar 1933 –
15 Feb 2019)

her first of three marriages
sp
Frances Laura Charteris
(10 Aug 1915 –
19 Feb 1990)

her third of four marriages (her second was to 3rd Earl of Dudley, and fourth was to 10th Duke of Marlborough)
sp
For something so small and helpless, it's astonishing how much of human history has revolved around the arrival of a baby. After all, if babies suddenly ceased to arrive, as per P D James' The Children of Men, humankind would utterly perish. In the annual run-up to Christmas (2019) one is again drawn into the mysterious potential of a new arrival, of dubious parentage, whose brief life was to change the world for ever.
Well that's a hard act to follow, and Michael Canfield, despite all the benefits and leg-ups of his adoptive parents' wealth and privilege, and his beautiful and glamorous wives, ultimately failed to cut the mustard and died rather inconveniently during the take-off of a transatlantic flight from Halifax International Airport.
Had he been worth all the distress, trouble and effort on his behalf in his early years? How can that be assessed, let alone measured, for his or any life? Perhaps the Lazarus at the gate has more ultimate influence on human affairs than the Dives in the castle.
The true hero of this story is of course Ian Karslake, a dashing young cavalry officer, a preux chevalier in every way, who behaved with such nobility towards his erstwhile girlfriend Violet, pregnant by another man. Instead of telling her to seek an abortion (illegal anyway, in those days, and fraught with peril) he discreetly married her and escorted her to Switzerland for the duration of the pregnancy. The child was born legitimately, and bore his surname.
In order to accomplish all this, however, Karslake had been obliged to resign his commission, and to take a lowly temporary job as a bank-clerk – a worthy but humdrum and ill-paid occupation. But the article in the Daily Mail implies that once the adoption had been arranged the lifestyle of Ian and Violet Karslake went ballistic, awash with dosh, implying that perhaps the Palace had rewarded them handsomely for dealing with the potential scandal so discreetly.
Perhaps the Palace had indeed done so, and perhaps also, the immensely rich Cass Canfield had taken pity on young Violet – perhaps he knew something of her troubled background – and soothed her sorrow with a compensatory monetary settlement.
At some point, nevertheless, reality had to be faced and the Karslakes divorced. Ian ultimately found happiness and a normal family life by remarrying in 1939, but Violet doesn't seem to have done so, and reputedly put her head into a gas oven on 3 April 1951.
Postscript
The article in the Daily Mail does hedge its bets by saying that the paternity of Violet's child was uncertain – implying that Karslake and she had been playing Hide The Sausage as well. But from my wife's recollections of him as a very upright and honourable sort of chap, I think he would have acted as he did whatever doubts he might have felt.
But, in a broader context, it's a particularly moot question, or point, of law as to whether subsequent marriage to another man legitimises a pregnant unmarried woman's unborn child. You wouldn't want to keep the taximeter running whilst that was being decided in court.