The Snook and Mortimer Connections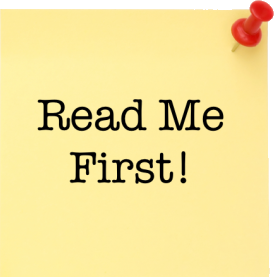 Please note that links from
OrnaVerum
to pages within the
ancestry.co.uk
website require you to have logged-on to that website in advance of clicking the links in question. Click
here
for advice about membership.
A recent explosion of research interest in these families has made me realise that they were an integral part of the extraordinary British worldwide economic and colonial developments in the eighteenth and nineteenth centuries.
I'm not too sure how far to try and take this, as there is a great deal of material already privately researched but not available in the public domain, for understandable reasons. But meanwhile let's get down to bedrock, if possible...
As we shall see below, John Mortimer (1826 – 1906) carried forward the ancestral Mortimer line, despite his brother-in-law Reginald Arthur Snook (1850 – 1904)'s decision to rebrand himself as a Mortimer.
It's all rather confusing for an onlooker – there are Mortimers past, present and future, and there may just possibly be Snooks likewise, and there are Mortimers descended from those Snooks (or maybe just the one) who changed their surname to Mortimer – I think of them as Snookimers.
The tabulation below has closely followed the information provided by ancestry.co.uk for two particularly key individuals.
Emma Ratcliff Mortimer:
ancestry.co.uk/family-tree/ person/ tree/ 18517339/ person/ 670901906/ facts
Cyrus Davie:
ancestry.co.uk/family-tree/ person/ tree/ 18517339/ person/ 670901902/ facts
#
Individual
Spouse / Partner
Family
Mark Mortimer
(d 1686)
Abigail Walmesly
(b ca 1632)
John Mortimer
(26 Jun 1658 –
8 May 1736)
John Mortimer FRS
(26 Jun 1658 –
8 May 1736)

[YoD at variance with DNB]

Dictionary of National Biography,
vol 13 pp1025 - 1026

author of The Whole Art of Husbandry, 1707, 1708, 1712
Dorothy Cromwell
(1 Aug 1660 –
14 May 1681; Childbirth)

grand-daughter of Oliver Cromwell
Sarah Tippets
(1662 –
10 Feb 1688)
(m 15 Jun 1682)
Elizabeth Sanders
(18 Sep 1673 –
Aug 1736)
(m 20 Feb 1689)
Thomas Mortimer
(26 Nov 1706 –
20 Feb 1741)

Cromwell Mortimer
(d 7 Jan 1752)
Thomas Mortimer
(26 Nov 1706 –
20 Feb 1741)
Ann Alderton
(ca 1708 –
20 Apr 1744)
(m 17 Nov 1729)
Thomas Mortimer
(9 Dec 1730 –
31 Mar 1810)

Ann Mortimer
(1739 –
1750)
Dr Cromwell Mortimer FRS
(d 7 Jan 1752)

Dictionary of National Biography,
vol 13 pp1015 - 1016
Mary
Hans Mortimer
Thomas Mortimer
(9 Dec 1730 –
31 Mar 1810)

Dictionary of National Biography,
vol 13 pp1043 - 1044

writer and commentator on economics

produced revised two-volume edition of The Whole Art of Husbandry, 1761
Elizabeth Wightman
(ca 1734 –
13 Nov 1785, Charlton)
(m 13 Jan 1752, Isleworth)
Esther Mortimer
(1754 –
1816)



John Mortimer


(8 May 1756, St Clement Danes –
15 Dec 1818, Camden)

Elizabeth Mortimer
(b Jan 1758, Westminster)

Thomas Whiteman Mortimer
(5 May 1760, Westminster –
1827)

Anna Maria Mortimer
(b ca 1761, Westminster)



George Mortimer


(ca 1763, Westminster –
1833, Drewsteignton)
1025 - 1026
John Mortimer
(8 May 1756, St Clement Danes –
15 Dec 1818, Camden)
Jane Ratcliffe
(b 1770)
(m 11 Feb 1790)
John Henry Mortimer
(10 Mar 1791, Twickenham –
27 Nov 1827, Exeter)

George Mortimer
(ca 1793, Bideford –
12 Nov 1864, Devon)

Thomas Mortimer
(b 1798)

Robert Mortimer
(b 1803)
George Mortimer
(ca 1763, Westminster –
1833, Drewsteignton)

Brevet Major RM

Lieut. George Mortimer RM,
Observations & Remarks Made During a Voyage to the North West Coast of America. London, March 1791.
Mary
(d 29 Aug 1853, Colyton; Typhus)

could she be the 73-year-old Mary Mortimer in the 1851 Census of the Snook household?
John Henry Mortimer
(10 Mar 1791, Twickenham –
27 Nov 1827, Exeter)

Lieutenant RM (retired on half-pay)
Susanna Daniel
(1790, Lostwithiel –
11 Mar 1868, Bristol; Debility)
(m 14 Apr 1817, Lostwithiel)
Jane Mortimer
(1818, Lostwithiel –
Oct 1883, Barnstaple; Bladder, Neuralgia)



Elizabeth Mortimer


(bap 3 May 1819, Lostwithiel –
25 Jul 1888, Bristol)

Mary Mortimer
(1820, Lostwithiel –
Jan 1871, Cheltenham)

Susan Mortimer
(1821, Lanlivery –
25 Jul 1888, Bristol)



Emma Ratcliff Mortimer


(7 Apr 1823, Lostwithiel –
12 Apr 1902, Christchurch NZ)

John Mortimer
(1826, Plymouth –
Apr 1906, Bradford, Somerset)
John Snook
(ca 1783, Colyton –
Jan 1869, Axminster)

gentleman (aka 'of private means')
Sarah
(1788, Devon –
1848, Ottery St Mary)
John Samuel Snook
(bap 13 Apr 1814, Colyton –
15 Oct 1871)

Sarah Mary Snook
(ca 1819, Colyton –
1905, Colyton)

William Robert Snook
(ca 1821, Colyton –
27 Jan 1882, Axminster)

(no evidence that he had offspring)
John Samuel Snook FRCS
(bap 13 Apr 1814, Colyton –
15 Oct 1871)

surgeon and apothecary

Elizabeth Mortimer


(bap 3 May 1819, Lostwithiel –
25 Jul 1888, Bristol)
(m 29 Dec 1840)
George Mortimer Snook
(b 11 Oct 1841)
emigrated to USA

Cora Elizabeth Snook
(Jul 1843, Colyton –
5 Jan 1916, Long Sutton)
= Samuel Septimus Mossop (Jul 1864, Axminster)

Edith Mary Snook
(Apr 1845, Colyton –
25 Sep 1949, sic, Brenden)

Hester Maria Snook
(ca 1847 –
Dec 1931, Axminster)
= Frederick Augustus O'Meara MD (2 Jul 1873, Colyton)

John Clement Snook
(Jan 1848 –
Jul 1904, Holbeach)

Reginald Arthur (né Snook) Mortimer
(28 Jun 1850, Colyton –
2 Jul 1904, Holbeach)

William Ernest Snook
(ca 1853 –
ca 1875, Rochdale)

Lionel Henry (né Snook) Mortimer
(ca 1855 –
Oct 1927, Axbridge)
Reginald Arthur (né Snook) Mortimer
(28 Jun 1850 –
2 Jul 1904)
Mary Louisa (Min) Gueritz
(27 Jun 1853 –
10 Jun 1956)
(m 21 May 1878)
Edith Mary Mortimer
(24 Jun 1879, Christchurch NZ –
14 Jan 1942)

John Lawrence Mortimer
(28 Aug 1880, Christchurch NZ –
23 Mar 1920, Christchurch NZ)

Aimée Winifred Mortimer
(17 Apr 1882, Christchurch NZ –
2 May 1965)

Reginald Mamerto Lawrence Mortimer
(25 Oct 1883, Christchurch NZ –
1884, Colyton)

Antonia Dorothy Mortimer
(30 Mar 1885 Colyton –
Jun 1985, sic)

George Mortimer
(1887 –
1962)

Ernest Clement Mortimer
(15 May 1888, Roborough –
5 May 1975)

Arthur Fortescue Mortimer
(1889 –
1914)

William Lionel Gueritz Mortimer
(1895 –
10 Aug 1915, Gallipoli)
Cyrus Davie
(21 Jun 1821, Lyme Regis –
18 Jun 1871, Christchurch NZ)

map-maker and surveyor

Portrait

Emma Ratcliff Mortimer


(7 Apr 1823, Lostwithiel –
12 Apr 1902, Christchurch NZ)
(m 30 Nov 1854, Christchurch NZ)
Mortimer Davie
(21 Aug 1855, Christchurch NZ –
31 Aug 1924, Christchurch NZ)

Frank Harman Davie
(7 Feb 1857, Christchurch NZ –
10 Nov 1918, Christchurch NZ)

John Mortimer Davie
(5 Jun 1858, Christchurch NZ –
12 Jun 1927, Wellington NZ)

Emily Constance Davie
(8 Oct 1859, Christchurch NZ –
22 May 1923, Ashley Clinton NZ)

Edith Maude Davie
(9 Aug 1861, Christchurch NZ –
22 Aug 1948, Christchurch NZ)

Marion Everleigh Davie
(4 Apr 1863, Christchurch NZ –
23 Aug 1921, Seacliff NZ)

Bessie Mortimer Davie
(31 Jan 1865, Christchurch NZ –
25 Nov 1928, Christchurch NZ)